Botox is among the most popular facial rejuvenation treatment used today. This anti wrinkle treatment in Singapore can help women eliminate fine lines, forehead wrinkles, crow's feet, and the frown lines that resemble the number "11" between their eyebrows. Botox Singapore is not only used for cosmetic reasons, but it can also be an effective treatment option for migraines, excessive sweating, teeth grinding, etc. The treatment is quite inexpensive compared to other facial rejuvenation options and can be done quickly at the doctor's office.
In recent times, many young individuals choose Botox as a preventative treatment for stopping the natural process of aging. But the question is when should one consider starting Botox? Is it too soon to start Botox before even getting into your 20s? Let's explore when it is the right time to get anti wrinkle treatment in Singapore!
What's The Right Age To Start Botox?
The right age for starting Botox varies from one person to another. So, instead of considering a certain age to be the right time to go for it, one should seek answers to the following questions:
Do I Need To Treat Wrinkles Or Prevent Them?
Even if there are no wrinkles or fine lines visible on the face yet, preventative Botox can be a good option to keep them at bay for as long as possible.
Do Fine Lines Appear When My Face Is Resting?
It's natural for lines to appear as one frowns, smiles, or shows other expressions. If these lines stay after the face gets back in a resting position, one might need a wrinkle treatment. It usually happens for most of us when we are in our late 20s to 30s.
Do I Get A Lot Of Sun Exposure?
Fine lines can appear earlier than usual when a person gets a lot of sun exposure in their everyday routine. Even if one doesn't see many fine lines or wrinkles on their face at the moment, it is always good to see a professional dermatologist.
So, regardless of age, one's answers to these questions determine if they should go for Botox Singapore or not. While most individuals opt for preventative Botox when in their 20s or 30s, there is no 'one formula fits all' to decide how soon you should consider Botox. Instead, one should keep their individual skin issues in mind when deciding on whether they need a treatment or not.
Regardless of age, one should think about getting Botox treatment when they start noticing wrinkles and fine lines on their face. To make sure that the earliest signs of fine lines don't turn into full-blown wrinkles.
It's an approved treatment option for patients ages 18 years or older. Most experts believe that one should have preventative Botox somewhere in their mid-to-late 20s or early 30s. Before that, there aren't enough lines on the skin to bother.
Preventative Botox Is Ideal For Women In Their 30s
Preventative Botox is considered as one of the treatments that produce faster anti-wrinkle results for  women in their 30s. Aging signs on the skin starts developing in various forms such as fine lines and wrinkles ad botox can help to alleviate those signs in 2 ways.
Normal botox: Prevent muscles from moving, hence facial wrinkles and lines that appear with facial expressions will be reduced
Micro botox: Skin tightening benefits can be achieve when botox is injected superficially into the skin. The tightening effect helps to reduces the appearance of lines and wrinkles.
When done with the correct dosage and technique, the treatment results appear natural and allows the face to look rejuvenated rather than frozen.
Can Women Have Botox Singapore In Their 40s?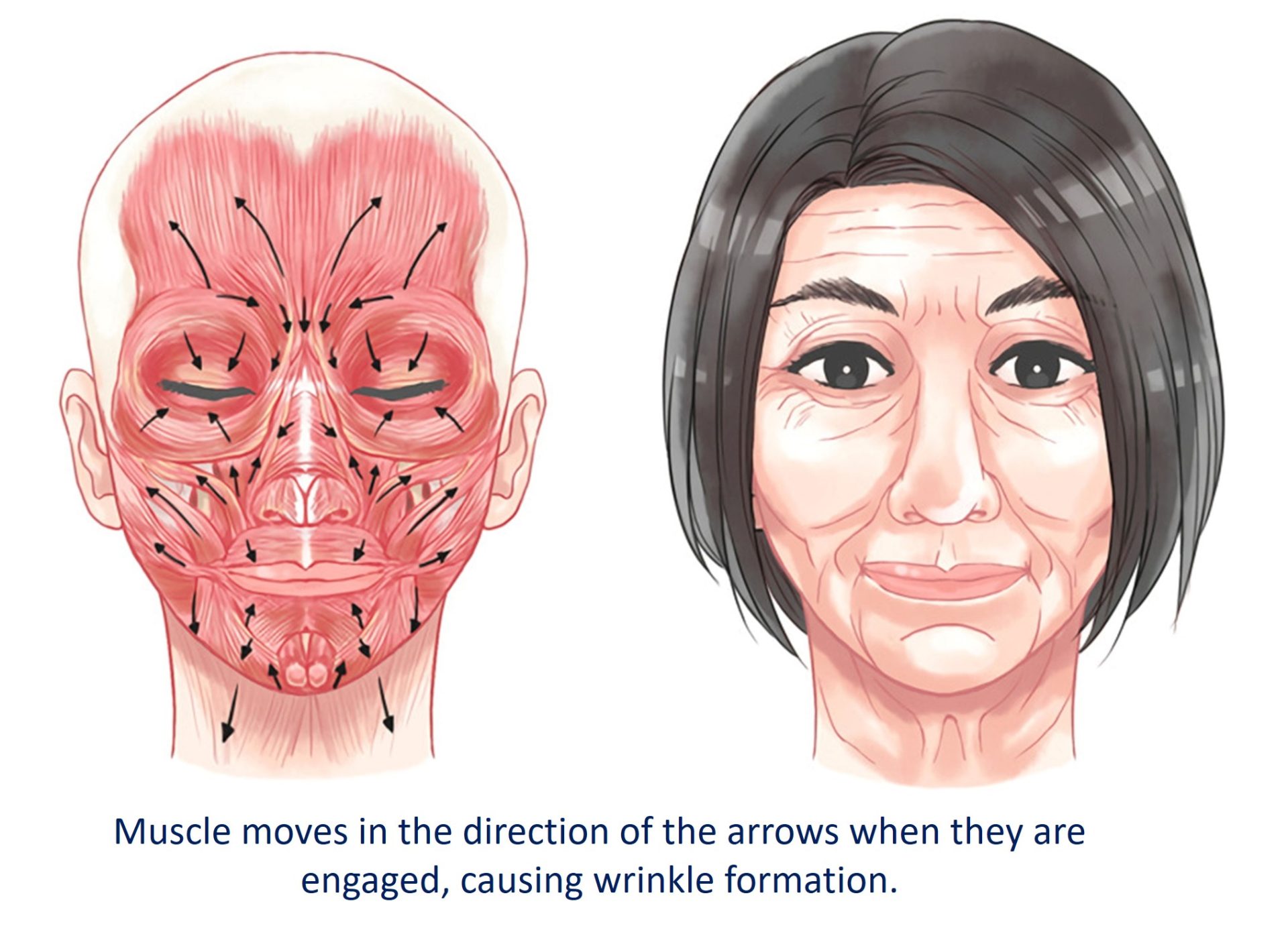 Women who start Botox at an earlier age usually have fewer signs of aging as they get past their mid-forties. So, they may require less intensive anti-wrinkle treatments to maintain a youthful look.
Those who postpone Botox for a later age miss its preventative benefits. They have to take care of the established creases and wrinkles. By 40 years of age, some skin damage has become permanent already. They already have thinner skin, with static wrinkles becoming the most obvious.
For such situations, Botox treatment alone isn't usually enough for restoring a fresh facial appearance, and the patients may need other procedures like laser, fillers or threadlift if they wish to achieve more drastic lifting and anti-aging results. That's because Botox works better to eliminate fine lines that form due to repetitive facial movements. It is not as effective for muscles that sag or get heavy with age. So, better consult with your practitioner and get recommendations on other treatments to complement Botox.
Who Makes A Good Candidate For Botox Singapore?
Getting an anti wrinkle treatment Singapore before one enters their mid-20s is a bit too early. Some wrinkles can be genetic, and when a patient starts noticing those fine lines similar to what they see in their older relatives, they might want to seek treatment earlier.
The ideal candidates for Botox Singapore are individuals who:
Enjoy good physical health
Have generally good skin condition with moderate elasticity
Have no history of any neuromuscular diseases
Are not nursing or pregnant
Are in their mid-20s or older
One should avoid Botox treatments if they have:
Weaker targeted facial muscles
Ptosis (drooping eyelids)
Skin disorders in the designated injection sites
Very thick skin in the targeted area
Facial asymmetry
Deep facial scars
Diabetes
During the consultation with the doctor, the patients should discuss their medical history and inform the doctor of all the vitamins, herbal supplements, and medications they are already taking.
Conclusion
To conclude, people who take aging signs seriously and believe that they'll be unhappy about their facial wrinkles in the future should better discuss with their practitioner early about a proper Botox strategy.
Remember, one needs to treat their skin and not the age. While there are certain age guidelines, there are no strict rules on when one should go for Botox Singapore. Some people may need Botox at an early age, while others can still have good enough skin to have minimal Botox even at 40.
One should consult with their practitioner to understand the condition of their facial skin and decide on the right Botox timeline for them. It is also a good idea to discuss healthy skin and lifestyle routines to delay the signs of aging. Combining Botox with a good skin routine can always lead to great results. Early skin diagnosis also helps in establishing the best Botox strategy perfect for one's individual needs.
About Dream Aesthetics and Plastic Surgery
Bespoke surgical for cosmetic or medical reasons is what Dream covers to bring out the beauty in every individual. Going beyond the aesthetics and working on physical anomalies are what we value the most in leading our patients to cherish self-improvement and confident lifestyles.
Derived from Associate Professor Vincent Yeow's long-standing experience performing plastic surgery in Singapore, our treatment plans deliver physical remodelling in our patients' favour. One of the notable remodellings is droopy eyelid correction. The ptosis surgery used for treatment eventually fixes drooping eyelids, improves vision and enhances appearance.
Most importantly, as a trustworthy plastic surgery and aesthetic clinic, we treasure positive and natural outcomes for each individual. We will ensure to deliver the beauty refinement of your dream without compromising your safety and privacy.