Lift and restore your breast shape.

Procedure Time
2 – 4 Hours

Anaesthesia
General Anaesthesia


Stitch Removal
7 Days Post-op

Hospitalization
Not Required or 1 Day
What is Breast Lift Surgery and Who Needs It?
Mastopexy or breast lifting surgery helps improve the outlook of sagging breasts that have lost elasticity and volume after abrupt weight loss, breast feeding, and pregnancy. The procedure is usually done in combination with the breast reduction surgery to achieve dramatic results. 
Who needs Breast Lift Surgery?
Breast lift surgery is recommended for anyone who:
Has large, sagging breasts

Has small, drooping breasts

Has lost volume due to weight loss, breast feeding or aging

Wants to restore breast volume to compensate for elasticity loss due to aging

Has nipple that is lower than their breast fold
Degree of Sagging Breast and the Surgical Methods of Breast Lift Surgery
The method used for Mastopexy is primarily dependent on breast size and the degree of sagging breast.
Mildy Sagging Breasts
When nipples are at the end of or 1cm lower or to lower breast fold
Moderately Sagging Breasts
If the nipples are 1 – 2 cm below lower breast fold
Severly Sagging Breasts
If the nipples are 3 cm or more below lower breast fold and are pointing downward.
Breat Lift Surgery Methods
When there is insufficient volume
In case of insufficient volume and mildly sagging breasts, breast implants can be used for providing the desired amount of lift while increasing volume at the same time. Depending on size of the implant required, the surgery scar can be hidden along the breast's inframammary or around the aerola.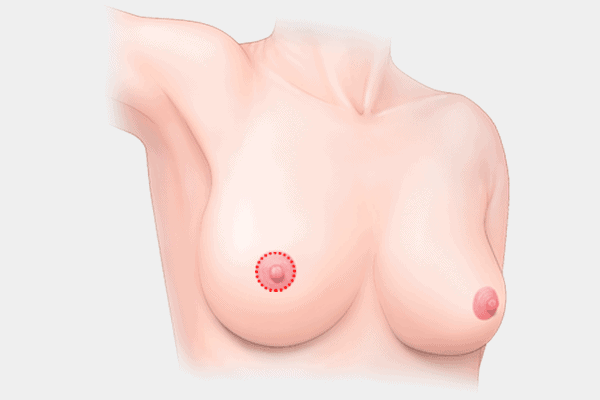 When there is excessive or sufficient breast volume
a. Areola Incision Method
This is the most commonly used method in breast reduction, and it works perfectly for slightly oversized breasts as it has limitations when it comes to removing breast tissues in large amounts. This breast lifting method does not leave behind obvious scars since the incisions are hidden along the edges of the areola. The breastfeeding potentials are also retained.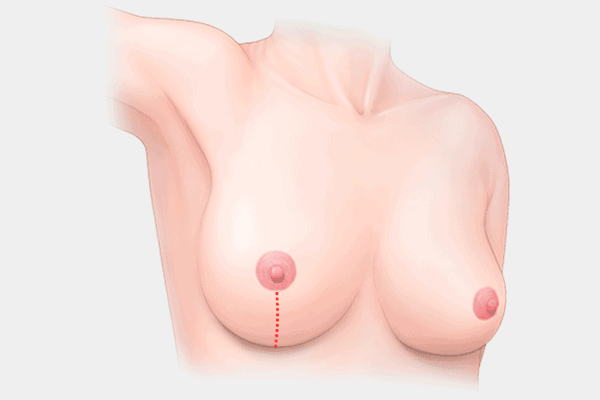 b. Vertical Incision Method
This method of surgery works for a wide range of breast types. It involves the vertical excision of the aerola around 4-5 cm in addition to a periareolar incision to remove excess breast tissue. This method is best suited to patients with oversized breasts and who want to retain their breastfeeding potentials.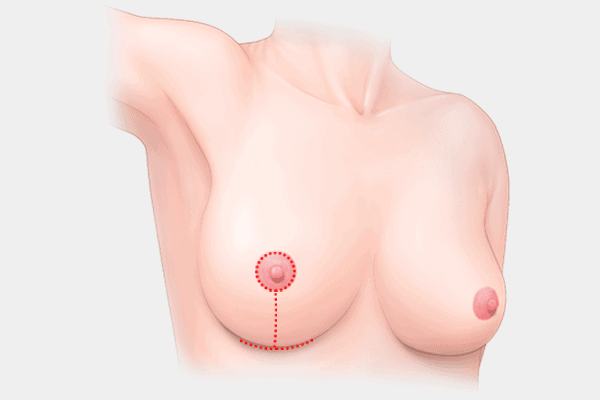 c. Anchor Incision Method
This technique works best for patients with severely oversized and drooped breasts has poor skin elasticity. In this procedure, large amount of mammary glands and skin tissues are removed. The aerola will also be relocated higher up from its current position.