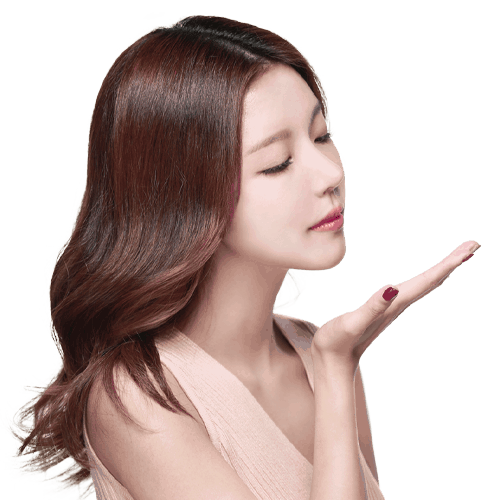 HIFU Treatment In Singapore
Skin Tightening & Lifting
A High-Intensity Focused Ultrasound (HIFU) is designed as a 
non-surgical facelift in Singapore
 treatment. It can provide the facelift and skin tightening benefits without the need for any surgery. Ultrasound energy helps to encourage the synthesis of collagen that helps to firm up the skin. HIFU requires no incision or injection, and it is a popular lifting treatment in Singapore. A High Frequency Focused Ultrasound, as the name indicates, focuses beams below the surface of the skin. Hence, there is no damage to the upper layers of the skin. The HIFU treatment helps to provide skin lifting, skin tightening, and rejuvenation benefits. This non-invasive treatment does not require incisions or downtime and leaves no visible scars on the skin.
What Is The Mechanism Behind HIFU Treatment?
The principle of HIFU is to induce cellular damage and volume reduction of the target area. HIFU is a therapeutic treatment that uses a focused piezoelectric transducer outside the body to converge ultrasonic energy. It is performed at the specific tissue site without any damage to the epidermis and adjacent tissue.
HIFU treatment can also target the muscles on a deeper layer of the skin. Heat from the HIFU beams can reach the dermal as well as the muscle layers. It leads to fibroplasia and inflammation of mild form. Triggering of the new collagen formation is possible with the help of this technique.
The powerful energy behind HIFU treatment is the micro-focused waves of ultrasound energy. While other surgical treatments require incisions and cuts, HIFU tightens and lifts the skin by targeting energy on different layers of the skin.
Also Read: What is a Facelift Surgery in Singapore

For skin tightening, HIFU only reaches a depth of 3mm. At 3mm, the collagen structure is present. Precisely delivering the energy to this depth helps in the stimulation of collagen production.
For skin lifting, HIFU reaches a depth of 4.5mm. This is where the Superficial Muscular Aponeurotic System (SMAS) is present. The purpose of this layer is to tighten the skin. Hence, heating and stimulation of these layers via HIFU help to get skin lifting results.
Which Areas Are Suitable For HIFU Treatment In Singapore?
HIFU Treatment can be used for:
Who Is The Ideal Candidate For HIFU Treatment?
The following people should consider getting HIFU Treatment in Singapore.
What Are The Benefits Of HIFU Treatment?
HIFU is used for aesthetic purposes. Some of these include the following benefits:
The procedure itself is also beneficial for patients in certain regards:
What To Expect When Getting HIFU Treatment
Comfort
It is a comfortable procedure. It is suitable for those individuals who are afraid of pain from surgeries and needles.
Non-Invasive
HIFU treatment is a safe and effective treatment to get face lifting done. It is done without the need for surgery. Hence, this is perfect for those who do not wish to undergo surgeries.
Less Downtime
Patients who go through the HIFU treatment do not require recovery time in comparison to surgical treatments. The patients are free to go to their home and follow their routine post-procedure.
Reasons For Choosing Dream Aesthetics For HIFU Treatment In Singapore
Every Patient Is Treated As An Individual
Here at Dream Aesthetics, patients are individuals with their own needs. Hence, customization is the topmost priority at Dream Aesthetics Singapore. Facial rejuvenation is different for every patient. This begins with an analysis of the aging effects on each patient's face.
The effect of aging reflects differently on every patient. Some patients observe more signs of aging on the upper areas of the face, while others have more concerns on the lower half of the face. Doctors at Dream Aesthetics & Plastic Surgery Clinic customize the procedure as per every customer's needs. During the consultation procedure, the doctors will examines the face before advising which areas of the face will benefit the most from HIFU treatment.
Types Of HIFU Treatment To Choose At Dream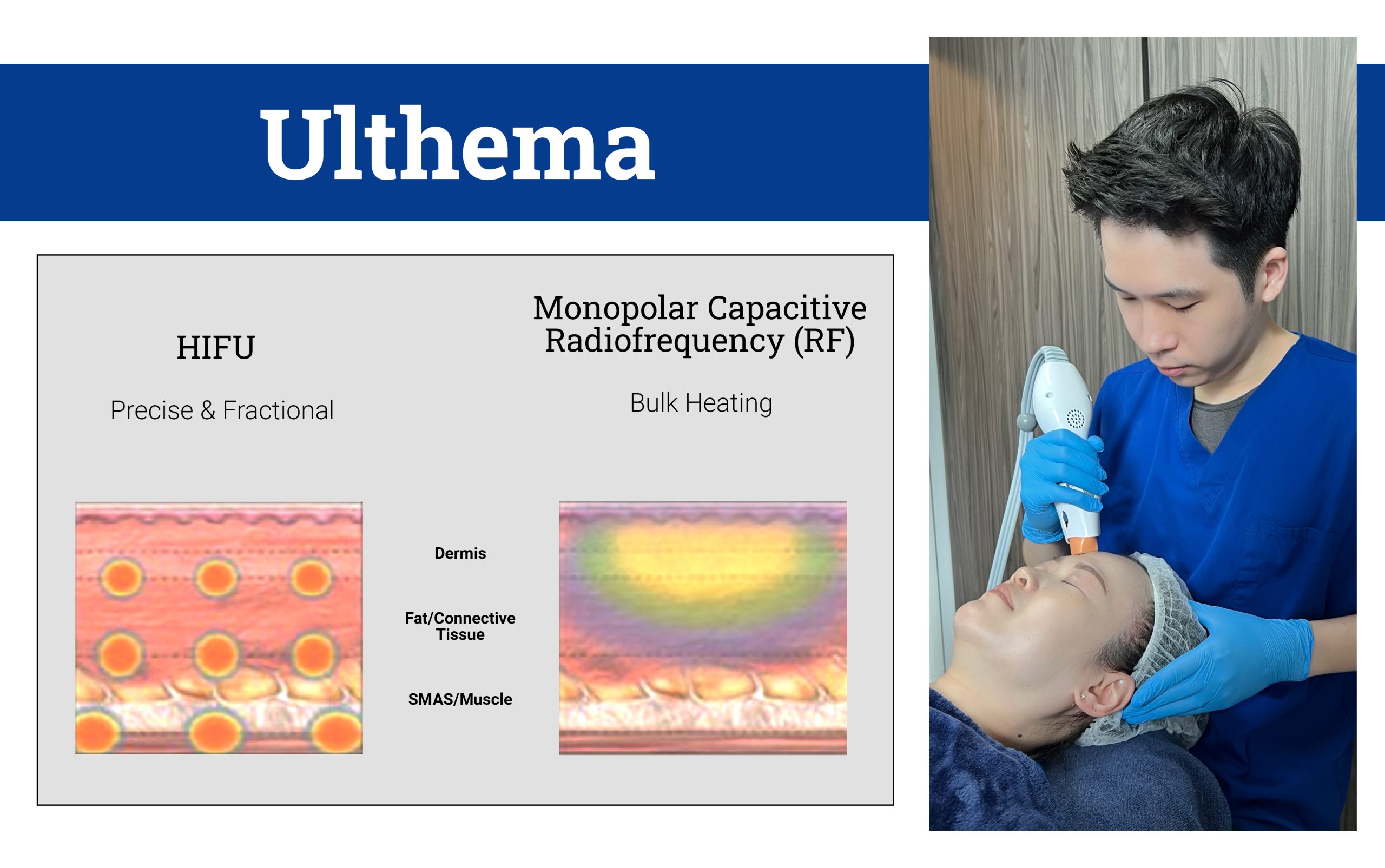 What is it? 
An Ulthema is a type of treatment program that involves both radiofrequency and a high intensity focused ultrasound to tighten skin and contour body parts. 
The HIFU penetrates deep down within the dermis to tighten your skin through collagen rebuilding. Alongside this, a Thermage treatment minimizes wrinkles and softens the facial lines to provide a smooth facial look with defined jawlines.
Suitable for?
An Ulthema treatment is recommended for individuals with mild to moderate skin laxity or facial fat. It works well for people having noticeable aging symptoms such as wrinkles, loosened skin, facial lines on the face, neck, or chest.
How often should I do it?
Ulthema treatment is recommended once after every 18 months.
What is it? 
Woolssaela is a type of HIFU treatment that uses concentrated ultrasound waves to stimulate natural collagen growth.
This treatment uplifts your skin while making it tighter, more elastic and slimmer. It helps to delay the process of aging and delivers skin rejuvenation benefits to achieve more youthful looking skin with beautiful facial contours.
Suitable for?
Woolssaela treatment is recommended for adults, especially those in their 30's or above, with moderate skin laxity due to aging. It is also preferable for women after childbirth to tighten-up their loose and sagging skin from various body parts.
How often should I do it?
This treatment is recommended once a year or every 18 months to keep up with the improved appearance.
What is it? 
A Sigma lift is a non-invasive and relatively painless type of HIFU treatment to rejuvenate your facial skin.
Suitable for?
A Sigma lift is suitable to those individuals who want a painless method with precision for skin tightening.
How often should I do it?
A Sigma lift treatment is recommended every two months. This will help to maintain skin firmness and slow down the skin ageing process.
Seong Yeong V-LINE Facial Treatment
What is it? 
A Seong Yeong V-LINE facial is a type of HIFU treatment for anti-aging and face-lifting purposes. This treatment focuses on your mid-face, chin, and jowls. It reduces your facial fat or double chin, tightens your skin, and makes your jaws slimmer with a clear v-shaped jawline.
Suitable for?
It is preferable for individuals who are looking for an anti-aging maintenance treatment or to prolong their results from past HIFU treatments.
How often should I do it?
You can take this facial treatment every month regularly or as a part of other anti-aging treatments to maintain your lifted skin and v-line face.
Frequently Asked Questions (FAQ) about HIFU in Singapore