Developing sagging and loose skin on your brows, cheeks, and other areas of your body is a frustrating and depressing experience. Also, loose skin makes you look upset, frustrated, old, and tired. However, you do not require any invasive procedure or some facelift for improving your skin. Thermage treatment is what comes at your disposal, serving as a non-invasive skin tightening procedure that gives you firm and tight skin.
What Areas Of The Body Can One Get Thermage Treatment?
Thermage is a non-surgical method of lifting the skin and works best on:
The face (especially the jawline)
The eyelids
Back of your hands
The chest and the neck
The body, however, is not recommended yet.
People can get Skin Tightening Treatment in Singapore on different parts of their face and body to improve their skin condition.
Face
This method is used to lift and firm the saggy skin on the neck and cheeks. However, it can also be used for lifting the skin around the eyes and brows.
Body
This treatment method improves the appearance of lax skin on the stomach, thighs, and arms. Also, it is an ideal way to lift skin on the chest and decolletage .
A typical treatment covers the entire face. The jawline is targeted for v-line enhancement and  cheeks for lifting which helps reduce the nasolabial fold present between the mouth and the nose. Many doctors treat the under chin part, considering it a part of the face and where people are concerned with double chin.
It is also performed on the forehead for lifting the eyebrows to make the eyes more open. You can get quite an excellent result with Thermage treatment for improving mild droopy eyelids. It can also help your neck if the skin is not so loose there.
Can This Treatment Be Used For Addressing Other Skin Issues?
Face
This treatment helps in minimizing the appearance of fine lines and wrinkles on your face. For instance, it can help to reduce the prominent eye bags around your eyes. Also, it can improve dark spots and acne scars on your face.
Body
This radiofrequency treatment is used to minimize cellulite on the buttocks, hips, and thighs. Also, it contours your stomach and thighs.
How Does Thermage Treatment Work?
Complete Non-Invasive Method
This procedure uses radiofrequency energy for creating a uniform heating effect in the deep dermis. Its gentle heating produces new collagen by tightening the existing collagen. Hence, it results in reducing wrinkles and achieves cheek lifting, brow lifting, and jawline lifting.
Doctors use a specialized device during the appointment for transmitting radiofrequency energy into your treatment area as a part of the Skin Tightening Treatment Singapore. As this energy passes the surface of your skin by penetrating into the deeper tissues, you will not require to have any incisions during the procedure.
Improving Collagen Levels
With the energy reaching your deeper tissues, it helps to improve the collagen in the target area. Collagen is a fibrous protein helping your skin in staying tight, firm, and smooth. Your body produced a large amount of collagen in your youth. However, it declines naturally over time.
Lack of collagen causes you to develop wrinkles and saggy skin over your neck, face, and other areas of your body. However, the radiofrequency energy entering your skin causes your existing collagen fibers to contract. With the contraction of these fibers, your skin becomes tighter and more youthful-looking.
Besides creating instant improvements, this procedure encourages your body to produce more collagen. Your skin will become tighter and firmer with the increased collagen levels over the next couple of months.
The skin tissue tightening and lifting happens by the instant collagen contraction and gradual collagen tightening. Natural skin rejuvenation overtime results in a more youthful outlook to sagging and lax skin.
What To Expect During The Skin Tightening Session?
It is established that the procedure should help prevent more sagging as patients show an increase in collagen in biopsy studies. Many patients show instant improvement; however, most patients' response to treatment is gradual, with gradual improvement over a period of one to six months. Up to 90% of the individuals demonstrate noticeable and measurable results at six months.
Thermage treatment is one of the more reliable, quickest, and easiest treatments. It is also known as lunchtime treatment because you can visit the doctor during your lunch break and resume working after your appointment. Here is how the procedure is done:
Remove the makeup or dirt with a gentle cleanser
Place a small rubber patch on your abdomen
The doctor treats each side of your face pulse by pulse
He or she might perform multiple passes on each side.
1. Dressing For Your Appointment
For getting the treatment done on your face, you must remove your makeup and pull back your hair before the session starts.
In case of getting the treatment done on any part of your body, wear loose clothes. However, you might require a gown depending on the location of your treatment part.
2. Preparing Your Skin
Next comes the preparation of the skin by gentle cleaning of the target area. The doctors use temporary ink to draw a grid on the skin to administer the radiofrequency energy into your tissues strategically. After completing the grid, the doctors will put a specialized fluid to help radiofrequency energy penetrate your deeper tissues.
3. Administering The Radiofrequency Energy
When the skin is ready, they will move a specialized device over your skin. This may give you a warming feeling as this method emits radiofrequency energy that is channel towards the area of focus. You will feel comfortable during this portion of your treatment because this device is made to protect the surface of your skin.
Close your eyes and relax with the radiofrequency energy improving your skin. At the end of your procedure, the doctors will remove the temporary ink off your skin. It might take 60 to 90 minutes, although it can be customized based on your skin condition.
4. Recovery Period
In case you are a busy person and do not have enough time to take off from work and other responsibilities, it is to your surprise that you can return to your routine right after the procedure is done. Follow some easy rules, and you might not have to schedule time off from work or other duties. Use high-quality sunscreen and do not expose the treated area to intense sunlight.
How Long Do The Effects Of The Procedure Last?
The results from each treatment usually last for around 1.5 years. However, studies show that skin collagen's beneficial changes can last over two years in some cases. External factors will continue the skin's aging process, hence consistent post-treatment care will be helpful in maximizing the results from your Thermage treatment.
Cost Of Thermage
The cost of Thermage treatment depends on the areas of your body you want the cure for. However, the estimated amount is $ 2000 to $ 5000 for a full-face treatment.
How Often Should You Have Thermage Treatment?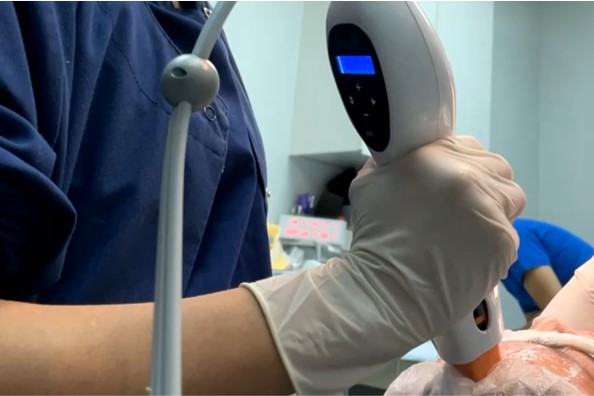 In case you are tired of having cosmetic treatments, wearing off after some time, opt for Thermage treatment. It is great for anti-aging maintenance and does not require any downtime. Hence, you do not require to take time off your busy schedule, making this a practical treatment to maintain your youthful-looking skin by getting occasional touch-up treatments. Although getting one or two sessions per annum can be expected, your Thermage treatment frequency depends on the condition of your skin, skin's reaction to initial treatment, and aesthetic objectives.
What Does A Thermage Treatment Feel Like?
With the pulsing of Thermage, you might feel a brief sensation of heat. However, the device monitors the surface temperature of the skin and applies a cooling cryogen spray. This cryogen spray is used multiple times during the procedure, i.e., before, during, and after the heat application. In case you feel any discomfort, you can ask your doctor to turn down the energy levels for a more comfortable experience. A standard treatment takes 1 to 2 hours, depending on the skin's target area and laxity.
Bottomline
It is common to gradual and noticeable skin improvements with a single session, as the Skin Tightening Treatment is quite effective and efficient. However, the results depend on the degree of laxity you see with your skin's response to this treatment. While most people are satisfied with Thermage as an anti-aging treatment, multiple treatments may be required to achieve more drastic aesthetic goals.
Your doctor will determine the number of sessions you will need. Consult a board-certified plastic surgeon or medical doctor who is experienced in Thermage treatments and discuss your expectations.
About Dream Aesthetics and Plastic Surgery
Bespoke surgical for cosmetic or medical reasons is what Dream covers to bring out the beauty in every individual. Going beyond the aesthetics and working on physical anomalies are what we value the most in leading our patients to cherish self-improvement and confident lifestyles.
Derived from Associate Professor Vincent Yeow's long-standing experience performing plastic surgery in Singapore, our treatment plans deliver physical remodelling in our patients' favour. One of the notable remodellings is droopy eyelid correction. The ptosis surgery used for treatment eventually fixes drooping eyelids, improves vision and enhances appearance.
Most importantly, as a trustworthy plastic surgery and aesthetic clinic, we treasure positive and natural outcomes for each individual. We will ensure to deliver the beauty refinement of your dream without compromising your safety and privacy.
2.How Often Should You Get a Thermage Treatment? Adoro. https://myeyelids.com/how-often-should-you-get-a-thermage-treatment/