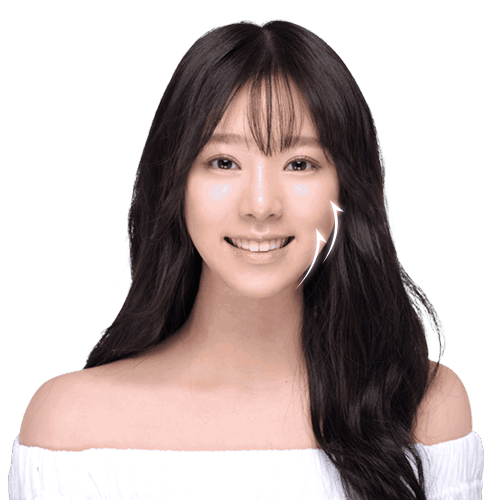 Thermage (Sseomagi) Treatment in Singapore
Thermage is a non-invasive, non-surgical skin tightening treatment that helps you rejuvenate your skin and eliminate ageing signs. We offer a personalized solution aimed to achieve your beauty goals and boost your confidence.
Thermage, according to Clinics in Dermatology, is a non-invasive and non-ablative device that uses monopolar radiofrequency energy to bulk-heat underlying skin while protecting the epidermis to produce skin tightening benefits. Thermage treatment is effective, safe, non-surgical, and has little to no downtime. It is an alternative to surgery if you are looking to get rejuvenated and tightened skin without going under the knife.
According to an evaluation of monopolar radiofrequency treatment in Asian skin published on the Korean Dermatological Society's program book, Thermage is effective on Asian skin. The study investigated the procedure's effectiveness, and it was discovered that Asians in the 40s benefited most from the treatment. It was also found that the percentage of people who do not show results after a Thermage treatment is relatively small. This shows how effective Thermage is in skin rejuvenation and tightening, and eliminating ageing signs in Singaporeans.
Dream Aesthetics Clinic offers Thermage treatment in Singapore, and we align our treatment to achieve your beauty goals.
What is Thermage Treatment in Singapore?
Thermage, also called Sseomagi in Korean, is a non-invasive and clinically proven facelifting treatment designed to improve the skin's texture, tone and help you achieve a younger-looking facial expression. The treatment involves tightening and contouring your face using radiofrequency energy. It stimulates collagen fibres' regeneration for a subtle facelift which results in a natural, younger, smoother, and rejuvenated look.
This FDA approved treatment is administered to stimulate collagen in a uniform and controlled manner. This process triggers the body's natural renewal response, remodeling existing collagen, and stimulates new collagen production. This result in a new, firmer, smoother, and younger skin that can last as long as 15 to 20 months.  
How Does the Treatment Work?
Treatment tip is placed against the skin. It Begins with a cooling effect on the skin For comfort and protecting The skin surface
Radiofrequency energy penetrates deep into skin's tissues and remodels the collagen
Final delivery of cryogen to cool the skin surface

Thermage treatment is non-invasive and straightforward. It starts with the placement of a grid, which guides the application of the handpiece to a target area. The device has a specially designed tip that will be placed against the skin on the target site. The Radiofrequency energy penetrates deeply into the skin's tissue and heats the area to be treated. This heat remodels the existing collagen and stimulates the production of new collagen to give you younger looking skin. 
The treatment is controlled. Each device's pulse delivers directed radiofrequency energy to every inch of the target treatment area, followed by a double cryogen cooling effect.
The process is designed to heat and treat your skin without causing any damage. The treatment does not involve incisions and cuts on the face. It works like laser treatments but reaches a deeper layer of the skin and produces slightly different results.
What are the Benefits of Thermage?
Thermage treatment has many benefits and is preferred because of several reasons. 
The benefits of Thermage include;
Treatment Areas for Thermage?
Thermage can be used to treat several parts of the face and body, including;
Thermage Treatment for Cellulite
Thermage can be used to eliminate cellulite, a very common, harmless skin condition that causes lumpy, dimpled flesh on the thighs, buttocks, hips, and/or abdomen. The treatment is ideal for patients who have tried exercise and diet or other cellulite treatments without success.
Who is a good candidate for Thermage?
When it comes to non-surgical treatments like Thermage, people always have the question, 'Am I a good candidate for Thermage?' on top of their mind.
The fact is that Thermage is recommended for persons with mild to medium skin laxity. It is most effective for individuals who have started noticing some sagging and wrinkles and wish to eliminate them and delay ageing signs. 
If you have deep wrinkles and deeply sunken areas on your skin, you may reach out to us to discuss a more effective option for you.
Who is not a Good Candidate for Thermage?
Although Thermage is suitable for almost everyone, some people are not good candidates for the treatment.
Thermage is not suitable for;
Frequently Asked Questions (FAQ) about Thermage in Singapore
Where to get Thermage Treatment in Singapore.
Dream Clinic provides effective Thermage treatment designed to help you achieve your beauty, anti-ageing, skin tightening and contouring goals.
Our doctors are MOH board-certified and experienced to deliver Thermage treatment in Singapore. Each personalized treatment plan considers every factor, including your skin type, age, goals, etc., to ensure we deliver optimal results for you.
Our beauty mavens are here to share our knowledge on how you can look better.
You ask and we will share!