Imagine standing in a supermarket where a kid in his teens comes and addresses you as 'aunty'. Much of a shock, right? You still feel young, but your skin does not support you.
Fine lines, wrinkles, saggy, and dry patchy skin are all signs of aging. Though you are still in your 30s, you can notice how your skin is losing its texture. The fuller young look is no more there when you look in the mirror. The skin has lost its volume and hydration.
With age, the natural production of collagen and elastin in your skin decreases. These are the elements responsible for maintaining your skin's health and give you a fresh, glowing look. Nevertheless, it is not always the age, but sometimes these signs may appear early due to increased exposure to the harmful rays of the sunlight or the radiations that are around us all the time.
With increasing concerns about the treatment of cosmetic conditions, dermatologists have come up with Dermal Filler Treatment that offers a minimally invasive choice with few side effects and effective results.
This article is going to provide a detailed review of everything a person needs to know before getting a filler injection in Singapore. Read on to get yourself the answer to every query or confusion that arises in one's mind when they think of opting for Dermal Filler Treatment, so you can make a decision if dermal filler treatment is worth it for you.
What Are Dermal Fillers? What Are They Made Of?
Dermal Filler Treatment knowingly replaces the lost volume in the skin and makes it smooth and soft. After being injected into the skin, they give a fuller look, which helps eliminate wrinkles and skin creases. It even enhances the overall look of the face by improving the facial features and making them more prominent so that you stand out where ever you go.
The injectable is a gel-like substance that is deposited in different depths of the skin layers depending on the concerned problem. They are made of polysaccharides or compounds that are naturally found in our body and are approved by the FDA to be used in the treatment of facial rejuvenation.
Who Can Get Dermal Filler Treatment?
Filler injection in Singapore can be used by everybody, irrespective of age or gender. They are mostly recommended and used by people who are tired of the prominent signs of aging on their face, which includes fine lines, creases, wrinkles, etc. These are also used widely for smoothing out facial folds and restoring the volume of the face to give it a fuller look. Moreover, they help accentuate facial features like a narrow jawline, pointed chin, and prominent cheekbones.
Lastly, they stimulate the production of natural collagen, which makes the skin soft and smooth and prevents the signs from reappearing.
What Are The Types Of Dermal Fillers?
There is a vast range of dermal fillers that are used by physicians as Filler injections in Singapore. All of them are different from one another as the ones with more viscosity, increased hardness, and larger particle size support saggy tissues.
Hyaluronic Acid (HA) is the most commonly used dermal filler which is also naturally found in our skin and cartilage. HA fillers hydrate the skin once injected and help improve facial contour. It reduces depression and the appearance of scars as the results may last for 6 – 12 months. Some brand names are Juvéderm XC, VOLUMA, VOLBELLA, etc.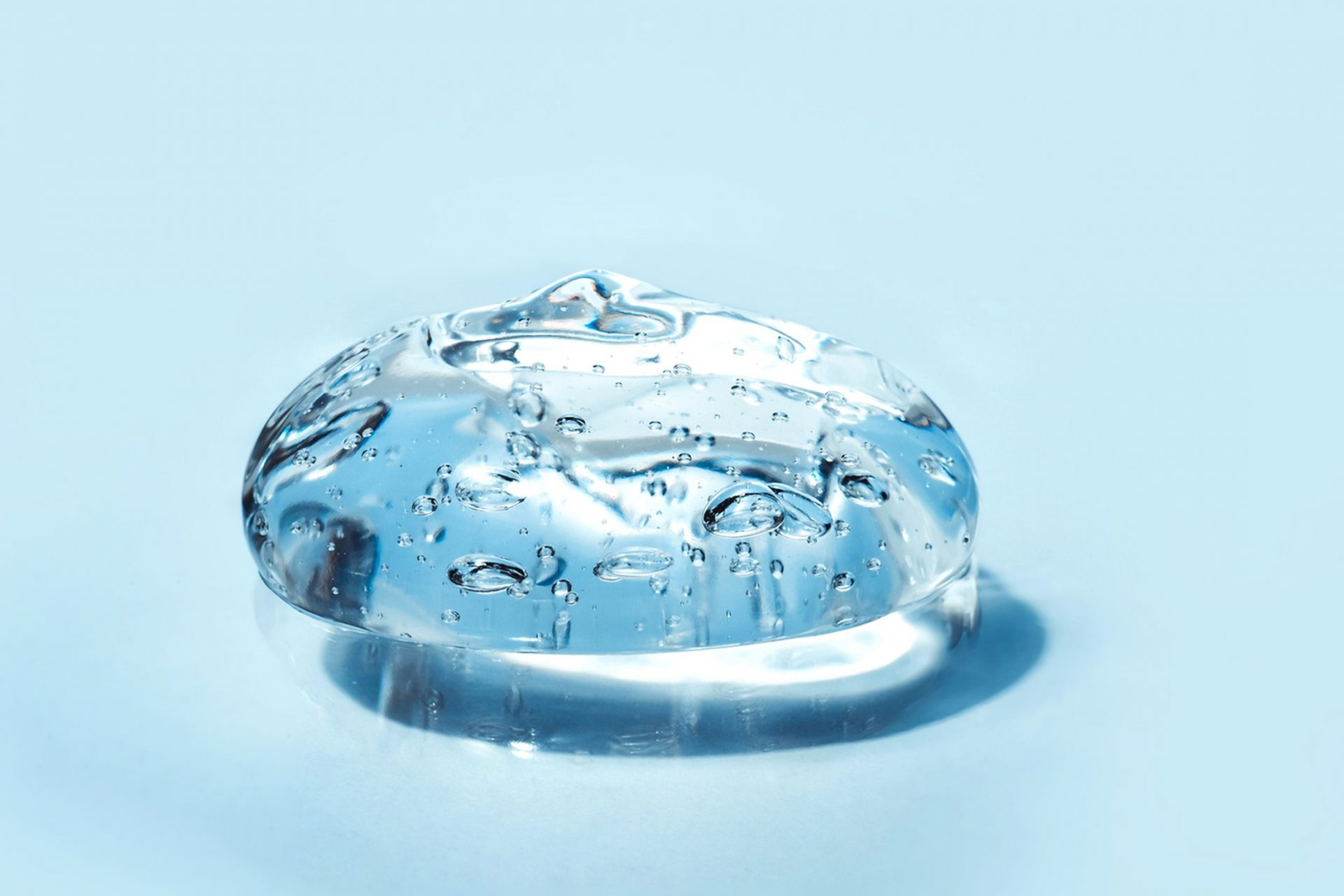 Other examples include:
Calcium Hydroxylapatite
Poly – L – Lactic Acid
Polyalkylimide
Which Areas Of The Face Can Dermal Fillers Rejuvenate?
The number of injections that an individual requires varies as per age. With increasing age, there is more volume loss, and more injections are required.
What Ticks The Boxes Of A Good Dermal Filler Treatment?
The factors that ensure that you have had a good filler treatment are that they are very well concealed under your skin and can not be seen by the naked eye. Duck lips or pillow faces are all shreds of evidence that a person has got a filler treatment, but it has not been done effectively.
Moreover, there should be no bumpiness or raised areas on your skin that show that the fillers are overdone and not correctly placed.
How Can You Ensure The Best Results From Dermal Filler Treatment?
The safety and efficacy of Dermal Filler Treatment is the foremost thing you need to consider. The procedure should only be performed by an expert and experienced doctor who chooses the right dermal fillers for you after conducting a consultation session. You should make sure that the brand of filler used is approved by authorities. All factors should be considered and decisions should not be based on the price of filler treatments as good things are sometimes expensive but worth every penny.
What If I Don't Like The Results From My Dermal Filler Treatment?
The results of dermal fillers are temporary, and if you do not like the results, you can always go back to the original look. Once the filler gets absorbed into your body and is excreted out, its effect goes away. However, if you wish to reverse the results immediately, you may consult a doctor who will provide you with immediate therapeutic approaches to undo the results in no time.
It is essential to discuss with your surgeon the filler brand and compound that is used as not all the available filler injections in Singapore have temporary results.
After How Long You Require Another Filler Injection In Singapore?
Dermal Filler Treatment does not offer permanent results as once the filler is absorbed and excreted outside the body, the results also go away. Typically the results of dermal fillers last for 6 – 24 months, but it may vary among individuals.
It is mostly advised to get a touch-up session every six months to maintain the results of dermal fillers. It is believed that with continuous filler injections, the skin gains back its volume due to increased collagen in the skin the need for more sessions and injections is reduced with time.
Certain factors that may determine how long the results last include;
The natural features and structure of your face
The area it is injected into
The procedure of injecting the filler
The volume of dermal filler that is injected
The metabolization of the filler in the body
The type of filler used
The depth in which the filler is injected
What Are The Side Effects Of Dermal Filler Treatment?
The side effects associated with filler injections in Singapore are very mild and go away within a week or so. They are as follows;
Redness and swelling at the site
Pain that does not subsides with analgesics
Bruising
Raised skin and bumps
Infection and inflammation of the wound
Scarring
Skin rash and itching due to an allergic reaction
Numbness or altered sensations
Discoloration or increased pigmentation
Along with these, they are some risks that are also associated with dermal fillers and may occur if the procedure is not carried out under strict guidelines and an appropriate setting. Some of the risks are;
Internal bleeding because of damaging a blood vessel while injecting
Leakage of the filler outside an unhealed wound
Severe hypersensitivity reaction to the filler compound
Injuring eye which leads to blindness or permanent vision loss
Disturbed symmetry of the face or uneven smile
An intense inflammatory reaction resulting in granuloma
Loss of facial movements due to injury to a nerve, specifically facial nerve
Nodule formation under the skin that requires surgical removal
Blockage of blood flow which leads to death of tissue
Leakage of filler or deposition in unwanted areas
Constant feeling of something beneath the skin
Are Dermal Filler Treatments Worth The Price?
Everything is not always about money. With the signs of aging appearing on our face, we lose our self-confidence, which takes a toll on our mental well-being. We are disturbed from the bothering signs of aging, and if dermal fillers might be worth it if offer us a solution for that.
In addition, when we are charged for a filler injection in Singapore it is not only about the procedure but the conveniences we will be offered. The consultation session where a physician analyses our skin to prepare a proper plan is also included. Moreover, all the services that are provided are also counted in, including the high-quality brand of the dermal filler and hygiene of the clinic.
The Final Thought
After reading the entire article, at this point, I am pretty sure most of the things you had in your mind regarding Dermal Filler Treatment has been answered.
Choosing the best treatment options is very important, especially when you are paying so much, and hopefully, this article will help you through it.
Nevertheless, remember that it is imperative to consult a board-certified plastic surgeon for a detailed analysis of your condition and knowledgeable advice so that you can reap the most out of your treatment.
About Dream Aesthetics and Plastic Surgery
Bespoke surgical for cosmetic or medical reasons is what Dream covers to bring out the beauty in every individual. Going beyond the aesthetics and working on physical anomalies are what we value the most in leading our patients to cherish self-improvement and confident lifestyles.
Derived from Associate Professor Vincent Yeow's long-standing experience performing plastic surgery in Singapore, our treatment plans deliver physical remodelling in our patients' favour. One of the notable remodellings is droopy eyelid correction. The ptosis surgery used for treatment eventually fixes drooping eyelids, improves vision and enhances appearance.
Most importantly, as a trustworthy plastic surgery and aesthetic clinic, we treasure positive and natural outcomes for each individual. We will ensure to deliver the beauty refinement of your dream without compromising your safety and privacy.
References
2.Vedamurthy, M., Vedamurthy, A., & Nischal, K. (2010). Dermal Fillers: Do's and Dont's. Journal of cutaneous and aesthetic surgery, 3(1), 11–15. https://doi.org/10.4103/0974-2077.63221