According to the American Academy of Dermatology Association, acne is the most common skin condition around the world. Acne sufferers often develop acne scars on the face and other areas of the body, especially during the teen age. Acne issues can also surface when one enters adulthood. In the process of healing, acne scars may be left behind and it can be frustrating. Many people find them an unwanted reminder of a bothersome condition. It's good to know that acne scars can be treated both at home and with medical treatment.
Read on to learn a variety of acne scar treatments in Singapore that can help improve the appearance of acne scars and promote healthy rejuvenation of the skin at the same time.
Home Remedies
Many over-the-counter products and remedies are available in Singapore and they can be used to lighten acne scars. These remedies range from gentle and natural plant based oils to medicated creams or lotions.
Black Seed Oil
Native to the Middle East, Eastern Europe, and the Western Asia, Nigella sativa or more commonly known as black seed oil is a medicinal plant with strong antiseptic, anti-inflammatory and skin rejuvenation properties. Applying this herbal extract is known to reduce inflammation and improve the appearance of acne scars.
Interestingly, reducing inflammation is not the only way black seed may aid in scar reduction. A recent study found that it improves wound healing and speeds up the healing process.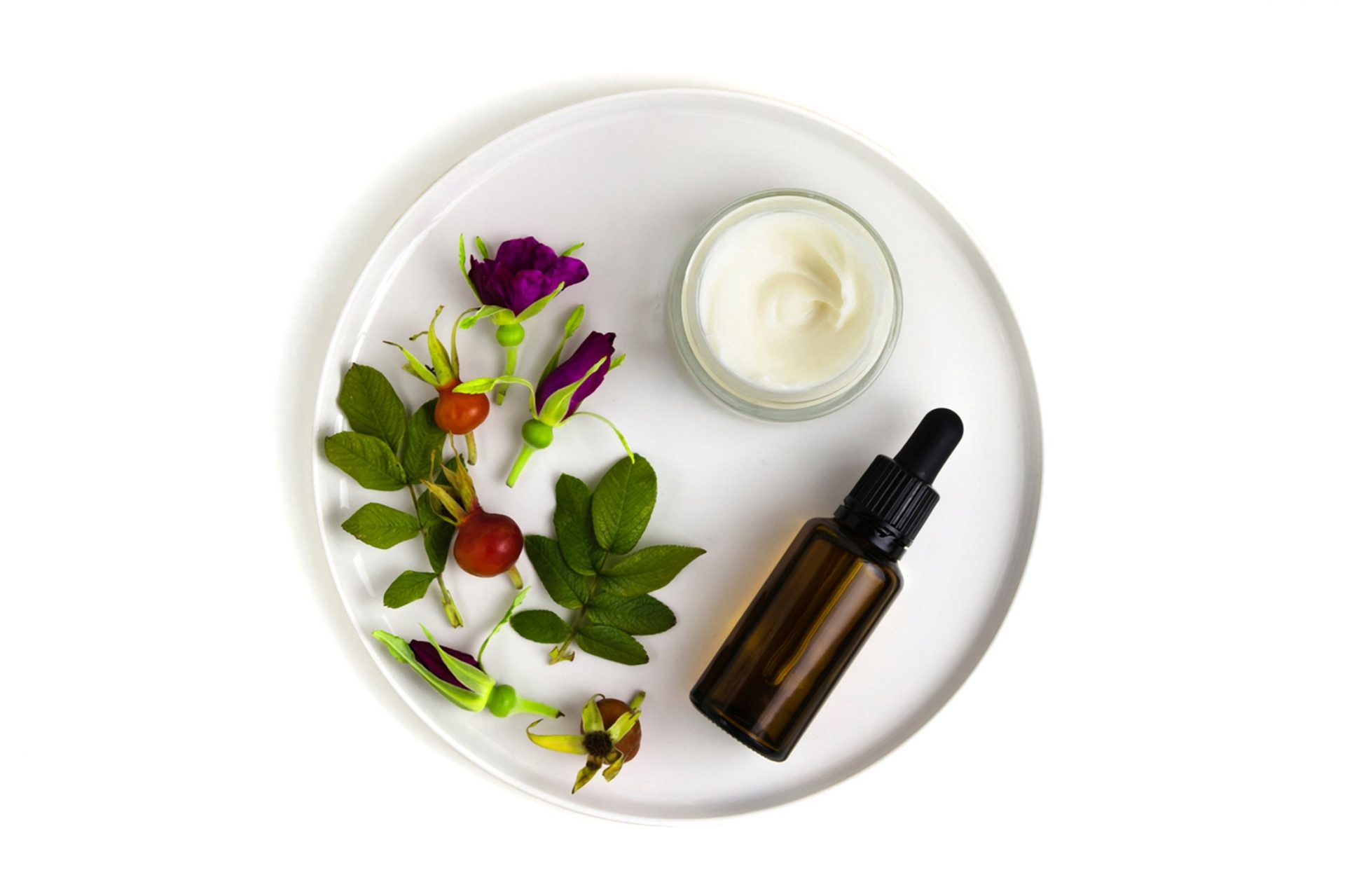 Rosehip Seed Oil
Rosehip seed oil is often marketed as an effective solution for aging and a potent anti-oxidant. According to a study, even though it is targeted for use on surgical scars specifically, it is also effective in reducing the formation of different types of scars.  Studies have found that applying this twice daily prevents scarring and discoloration.
Salicylic Acid
Salicylic Acid is a common ingredient that is included in topical acne scar remedies. It is included in a variety of acne treatments products, ranging from lotions to face cleansers, cleansing pads and spot treatments.
Topically applied salicylic acid helps to clear pores, exfoliate the skin, and reduce swelling and redness. A skin care professional may recommend salicylic acid for less frequent facial peels, or you can incorporate it into your daily regimen to reduce acne scars.
Alpha Hydroxy Acids
Products that contain Alpha Hydroxy Acids (AHAs) are commonly used to treat acne since they prevent clogging of pores and assist in removing dead skin cells. AHAs exfoliate the outer layer of dead skin cells and thus help reduce discoloration and acne scars.
Sunscreen
Constant exposure to sun rays make your acne scars appear worse. Plus, some ingredients in the acne removing products can increase the skin's sensitive to UV rays. This is why most doctors recommend using sunscreen every day to protect the skin from damaging effects of sunrays.
Of note, these home remedies are not designed to treat the underlying cause of acne scars. While they can help to improve the appearance of scarring, there is a limitation to the extend of improvements you can see. These remedies also tend to take a longer time to show results. Hence, if you are looking for a more comprehensive and effective approach to treating your acne scarring, you can explore medical grade acne scar treatments available in Singapore clinics.
Retinoids
Acne treatments that include topical creams and serums with retinoids can help to improve scar condition. According to a recent review, retinoids can improve your skin's texture, reduce discoloration, and accelerate skin cell regeneration. [5] Retinoids works on the surface of the skin by encouraging exfoliation to remove dead skin cells, oil that are trapped in the pores and dirt that rest on the skin. A small percentage that penetrated the skin also helps to stimulate production of collagen and elastin.
However, retinoids are known to make your skin sensitive, especially to the sun. Therefore, doctors often recommend wearing sunscreen regularly if you are using a product with retinoids.
Acne Scar Treatments Available In Singapore
Acne scars can be reduced with a variety of treatments in Singapore. Depending on the extent of the scarring and the skin type of the person, a doctor may recommend a different medical treatment protocol to suit your skin's needs. Some of the effective medical treatments include;
TCA Peel
Skin with acne scars can be treated with chemical peels and it is usually done by the doctor. One of the most effective chemicals peels that can be used for improving acne scar removal in Singapore is the TCA (trichloroacetic acid) peel. TCA denatures the proteins and exfoliates the superficial layer of dead skin that eventually peels off. It also stimulates the production of collagen. As a result, you'll have smoother, newly regenerated skin after 3 – 4 sessions.
Needle Subcision
Needle subcision is an incision-less surgical technique used to treat acne scars. It is a minor in-office that involves inserting a small, sterile needle into your acne-affected skin, directly beneath the scar. The primary goal of this procedure is to loosen and break the acne scar fibers acne from the underlying tissue. Breaking of scar tissue allows your skin to rise and help reduce the appearance of the acne scar.
Studies have shown that it also triggers the release of collagen and helps in the rejuvenation of the facial skin. Needle subcision is more effective when combined with other acne scar removal treatments, such as laser, scar revisions. You may need at least 3-4 sessions to see the optimum results.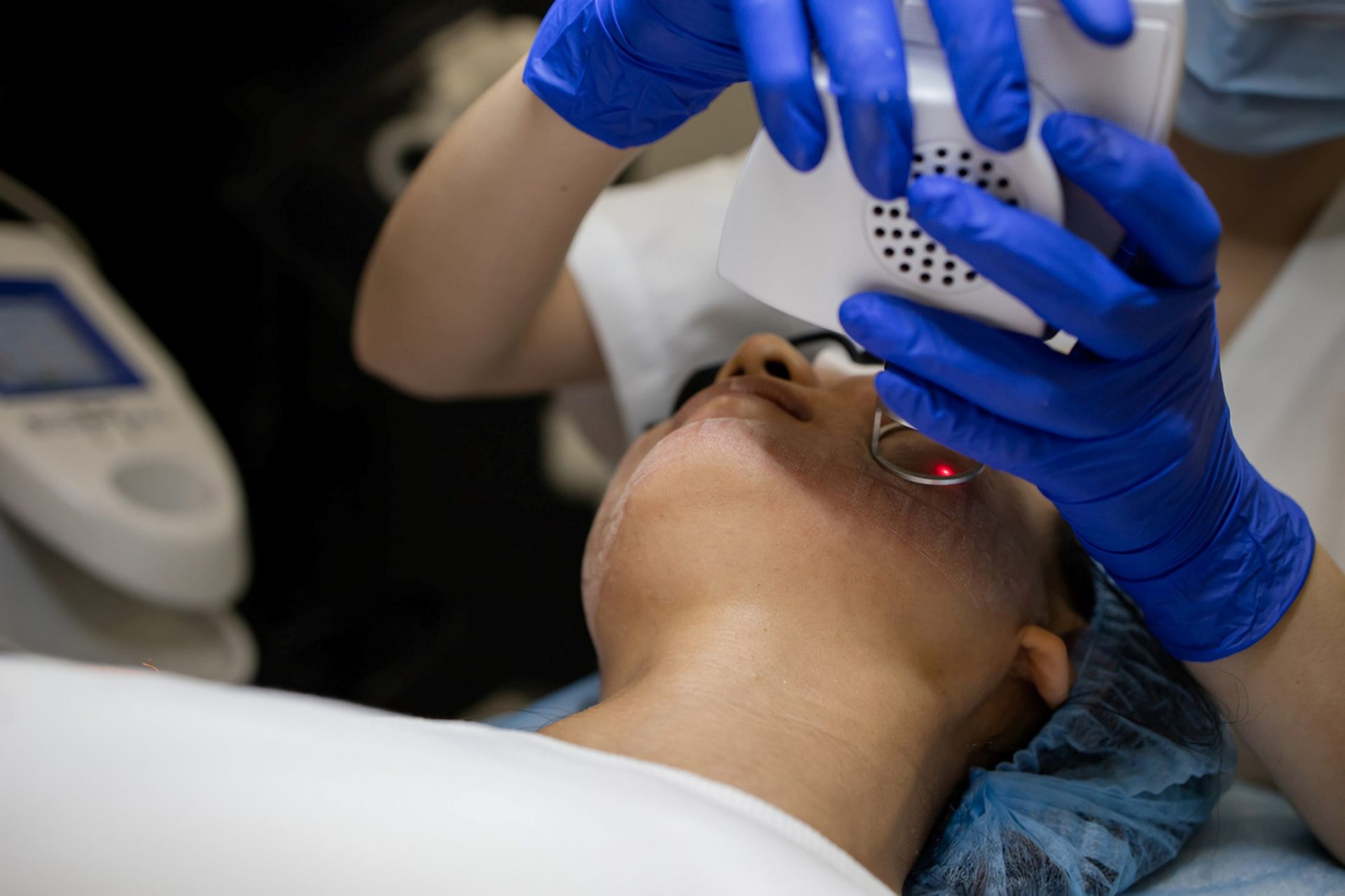 Laser Scar Removal Treatment
Laser treatment is another safe and effective option to treat acne scars. There are a range of laser technologies that can treat raised, depressed or discolored acne scars. As one often presents with a mixture of acne scars, a multi-modality approach is used for best results. Hence, it is common to undergo fractional laser for improving scar depressions and Pico laser for improving skin discoloration. On top of treating acne scar, it can also help with overall skin rejuvenation.
Dermal Filler
In some cases, soft tissue fillers can be used to plump depressed acne scars. A doctor may recommend a hyaluronic acid-based filler for treatment. The filler injection stimulates the skin to produce collagen which helps to raise the depression overtime, requiring lesser fillers in subsequent treatments.
Dermal Grafting
Compared to dermal fillers, dermal grafting involves the use of the person's own skin tissue to raise a depressed scar. A piece of dermis is harvested from the back of the ear and used as an implant to fill depression found on any part of the skin. Results are usually permanent and this procedure is more effective than dermal fillers as it carries fewer side effects.
The Takeaway
There are several acne scar removal treatments available in Singapore to help reduce the visibility of acne scars. Most scars can be treated with simple home remedies or medical treatments discussed above. A trained medical professional can assist you in finding the right treatment for scars that will help them diminish in appearance.
It's far easier to prevent acne scars than to treat them. When you break out less, you're less likely to get acne scars. No matter how tempting it may be, avoid squeezing, picking, and popping any breakout to prevent skin irritation and damage to the underlying tissue, which can lead to scarring.
About Dream Aesthetics and Plastic Surgery
Bespoke surgical for cosmetic or medical reasons is what Dream covers to bring out the beauty in every individual. Going beyond the aesthetics and working on physical anomalies are what we value the most in leading our patients to cherish self-improvement and confident lifestyles.
Derived from Associate Professor Vincent Yeow's long-standing experience performing plastic surgery in Singapore, our treatment plans deliver physical remodelling in our patients' favour. One of the notable remodellings is droopy eyelid correction. The ptosis surgery used for treatment eventually fixes drooping eyelids, improves vision and enhances appearance.
Most importantly, as a trustworthy plastic surgery and aesthetic clinic, we treasure positive and natural outcomes for each individual. We will ensure to deliver the beauty refinement of your dream without compromising your safety and privacy.