Choosing a surgeon for a procedure is as difficult as the decision of surgery itself is, and it becomes more overwhelming in the case of cosmetic surgery because it will ultimately affect your appearance.
In this era, the facelift has become the talk of the town. The annual number of facelift procedures is rising day by day due to high success rates and minimal side effects. However, undergoing a facelift in Singapore is still a huge decision to make. While it can be satisfying and makes you look younger, choosing the right surgeon for your facelift surgery in Singapore involves many considerations.
In this article, we have compiled some valuable tips on how to choose a good surgeon for your facelift surgery in Singapore.
What Is Facelift Surgery?
Facelift surgery, also known as a rhytidectomy, is a type of cosmetic surgery that involves tightening the loose skin and lifting the facial tissue to give a younger appearance to your face.
A wrinkle is a skin crease that typically appears with aging. However, certain factors may speed up your aging process such as long exposure to the sun, dehydration, lack of sunscreen, or an unhealthy lifestyle. It first starts where the skin is thin such as around the eyes but with further aging, collagen thinning, loss of fat and tissue, and volume depletion, wrinkles start to appear all around the face.
Facelift allows us to improve the appearance of these wrinkles and have smooth, younger-looking skin. Asians have thick skin compared to Caucasians and hence lesser chances of wrinkling but performing surgery on them is also more difficult as the weight of their tissue is relatively greater.
What Are Different Types Of Facelift Surgery?
Multiple types of facelifts are available in Singapore and they include non-surgical and surgical options. The most popular ones include:
Liquid Facelift
It is a non-surgical procedure in which the surgeon injects dermal fillers into your sagging areas of the face to give it a tighter look. This process is suitable only if you have mild sagging and wrinkles on your face.
This procedure can help minimize scars, tighten your wrinkles and sagging skin and plump your cheeks. The most commonly involved areas for liquid facelifts are lips, under-eyes, cheeks, jawline, and forehead. The whole process takes almost an hour but the effects can last around 6 to 8 months.
Thread Facelift
It is a minimally invasive cosmetic procedure for face lifting. In this procedure, the surgeon inserts a medically approved absorbable thread with micro barbs into your face and then pulls them up to create a lifting effect.
It is suitable for treating sagging skin around the eyes, cheeks, and jaws. The results of thread facelift Singapore are not as drastic as a traditional facelift so it is usually used with other skin anti-aging processes like fillers, HIFU, and Thermage to further enhance the rejuvenation effect.
Lifting results are immediate. However, when it comes to other benefits, it takes around two weeks for you to start noticing improvement in the tone and texture of your skin. Results from a thread lift treatment last for around one to three years. It is generally suitable for those who have moderate skin sagging or want a traditional facelift but are unable to tolerate general anesthesia. Hence, it provides a good alternative surgery for facelifts.
Traditional Facelift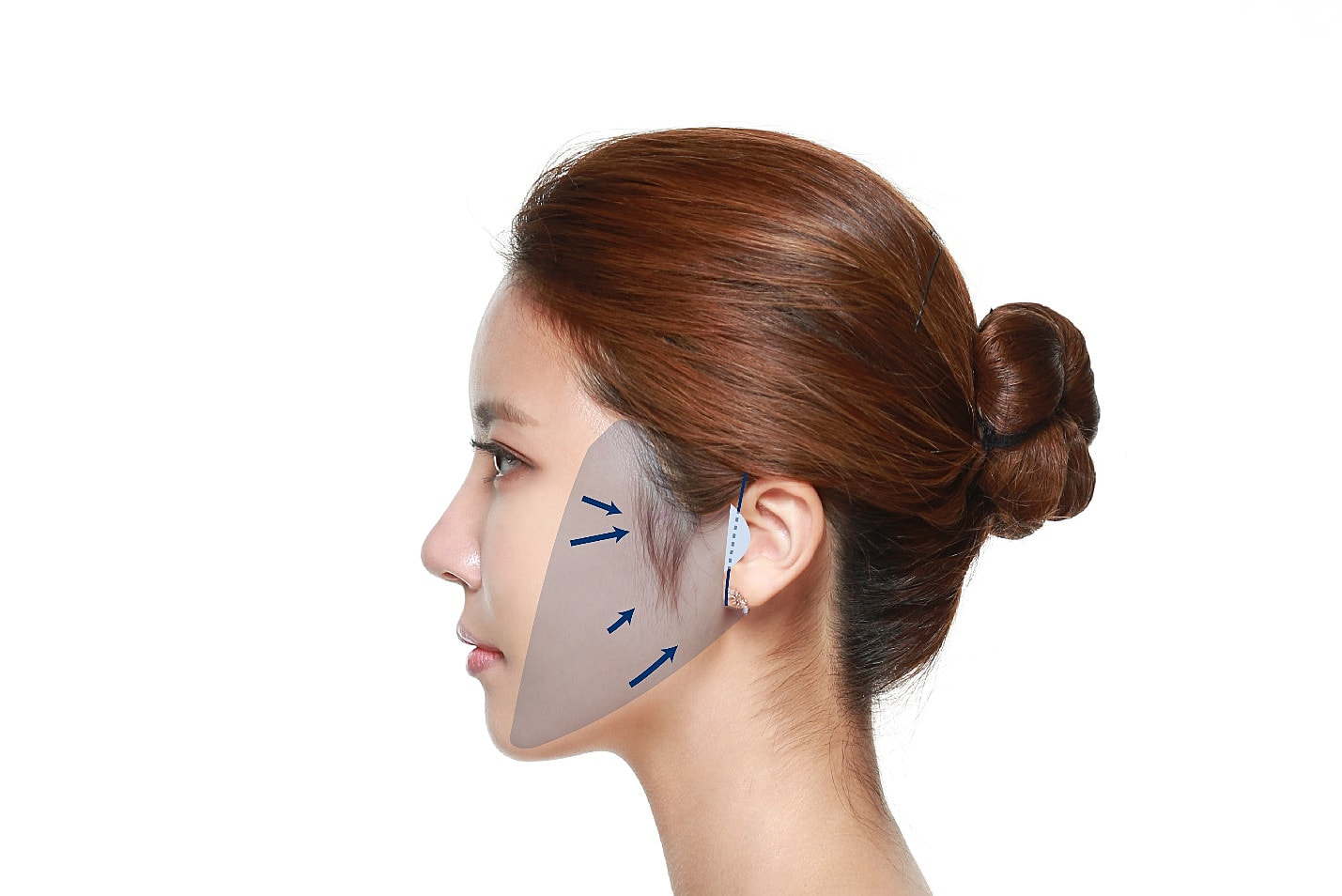 The surgeon will remove excess skin or fat, tighten the muscles underneath your face and neck and reposition the skin to give you an all-around tighter look.
It is generally recommended for those who have extremely sagging skin but have some skin elasticity left. The treatment is best suitable for people aging between 50 to 60 years. However, exceptions for younger and older people also exist. The effects of a traditional facelift generally remain for around 5 years or longer, depending on skin condition.
Why Is It Important To Choose The Right Facelift Surgeon in Singapore?
Getting a facelift surgery in Singapore is a major decision and it should be made with great caution because, in the end, what matters is who is performing your surgery. If your doctor is a well-reputed, experienced surgeon, the chances of successful treatment are higher. Moreover, if your surgery is performed by someone proficient at his work, it will also minimize the risks of potential side effects and complications.
How To Find A Suitable Surgeon For Your Facelift Singapore?
Facelift surgery in Singapore is becoming increasingly common these days. So with every trend, everyone claims to be an expert. Therefore, it is your responsibility to make the right choice in choosing the best surgeon for your facelift surgery.
Before booking an appointment with a surgeon, you must search enough to make an informed decision. You can look for these qualities and ensure that they are good at what they claim to do.
Expertise In Facelift
The face is the first thing anyone notices about you. On top of it, it is an intricate and delicate area of the body. You cannot trust just anyone with your facial surgery. The surgeon must have proved their mettle in performing facelift surgery in Singapore.
You should look for his degrees and his credentials to get an idea about his expertise.
You must ask the surgeon directly too about his experience in this field and how many surgeries has he done till now?
What kind of techniques does he use generally and what does he think suits you best? He may be a good surgeon for a particular type of facelift surgery Singapore but may not be the most suitable for you according to your needs.
Communication Abilities
Whenever you visit a surgeon, you must observe his communication skills.
Is he just talking to himself and not paying attention to you?
Is he interested in listening to what you want to say and what do you expect from him?
Is he able to answer your questions?
Is he able to fulfill your demands?
Communication is the key here. Since your surgeon may think what looks good on you may not be exactly what you want and may have imagined for yourself. Therefore, make sure that you have communicated your expectations properly to the doctor and that he understands you and your desires.
Integrity And Compassion
Your surgeon must have high regard for you and he should prioritize your needs and demands. The surgeon should be able to understand and empathize with you. You can expect empathy and compassion from your surgeon and may even judge a surgeon by the way he treats you when you go for a consultation and see for yourself how well he understands your concerns and answers your queries. You must also inquire about the whole process, complications, and how long the results will last. You need to know every detail of the procedure.
Previous Experience
It is better to look for his track record and ask about his experience in this specialty. If possible, request to view before and after photos to get a feel of the surgeon's work.
Hospital Privileges And Facilities
It is better to know where your surgeon will perform the operation and where will you be taken care of before and after the operation. It is as necessary as the actual operation. You need to know how long will you stay in the hospital after the surgery. The hospital facilities and staff should be cooperative and well equipped to take care of you.
Bottom Line
Selecting a surgeon for your facelift surgery in Singapore is an overwhelming decision to make, and is an important one, too, because the results will majorly depend upon the skills and expertise of your surgeon. To find a good surgeon, you should check the previous track record, specialty, years of experience, communication abilities, integrity, and compassion of your surgeon.
About Dream Aesthetics and Plastic Surgery
Bespoke surgical for cosmetic or medical reasons is what Dream covers to bring out the beauty in every individual. Going beyond the aesthetics and working on physical anomalies are what we value the most in leading our patients to cherish self-improvement and confident lifestyles.
Derived from Associate Professor Vincent Yeow's long-standing experience performing plastic surgery in Singapore, our treatment plans deliver physical remodelling in our patients' favour. One of the notable remodellings is droopy eyelid correction. The ptosis surgery used for treatment eventually fixes drooping eyelids, improves vision and enhances appearance.
Most importantly, as a trustworthy plastic surgery and aesthetic clinic, we treasure positive and natural outcomes for each individual. We will ensure to deliver the beauty refinement of your dream without compromising your safety and privacy.