Skin issues are prevalent among people of all age groups, races, and skin types. They can experience skin problems, including acne, pigmentation, or other skin conditions. Nonetheless, others who are safe from such problems may experience skin aging effects which are inevitable.
Whether you are a young individual with facial concerns or a mature person facing the skin aging process, Sylfirm X treatment can be your rescue.
What Is Sylfirm X Treatment
The advanced Repeated Ultra-short Pulse technology behind Sylfirm X targets only the anomalous tissues and blood vessels to treat both vascular lesions and pigmentation. This procedure offers promising results for an array of skin conditions, including melasma and acne scars plus, it also provides skin tightening effects with the help of gold microneedles.
Sylfirm X makes use of a microneedle system in which the minimally invasive electrodes create an electromagnetic field that penetrates the skin layers. In comparison, the other traditional Radiofrequency micro-needle systems consist of Continuous Wave (CW), while Sylfirm X comprises dual technology – Continuous Wave and Pulsed Wave. This enables the practitioners to treat various skin disorders concerns while tailoring the therapy for specific patient's needs according to their skin condition and type.
Sylfirm X is an innovative RF micro-needle system, which is a minimally-invasive treatment for skin rejuvenation. It boosts collagen production through micro-needles emitting radiofrequency heat energy. It improves skin tone and texture, reduces pore size, wrinkles, fine lines, laxity, and acne scars.
How Does Sylfirm X Work?
Sylfirm X treatment works by targeting anomalous vessels that cause rosacea, melasma, and other skin discolorations. Microelectrodes create an electromagnetic field of energy to penetrate the dermal layer without damaging the tissue. Thanks to the inbuilt robotic system, the treatment is highly precise, allowing the electrodes to reach the desired depth.
Micro-needling treatments are much faster and more effective since they can penetrate all dermal layers while still being very comfortable for patients. There are eight different modes available in the new generation, Sylfirm X, enabling practitioners to offer customized treatment sessions to patients.
What Can Sylfirm X Be Used For?
Sylfirm X is a versatile treatment that can achieve a smoother and younger-looking screen by treating several skin issues. These include:
Facial rejuvenation – Collagen remodeling in 300 micrometers papillary dermis
Enlarged pores
Wrinkles
Fine lines
Skin laxity
Pigmented lesions – Collagen remodeling in 300 micrometers papillary dermis
Melasma
Post-inflammatory hyperpigmentation
Body rejuvenation
Turkey neck
Double chin
Vascular lesions
Diffused redness
Rosacea
Telangiectasia
Acne scars
Atrophic scars
Hypertrophic scars
Stretch marks
How Is It Performed?
Radiofrequency micro-needles inflicts microdamage in a controlled manner, provoking natural wound healing. This jolts the biological mechanisms to synthesis new elastin and collagen. These processes are typically slowed down due to environmental damage and aging, decelerating cell turnover, and replacement rate. Sylfirm X enhances these processes, helping your skin appear and feel younger.
After insertion of the microneedles in your skin, RF energy is emitted from the device in the form of heat, which is delivered right into the dermis. You may feel a sensation of warm itchiness, minimal discomfort due to the numbing effect. A calming balm or mask may be applied after the completion of the treatment.
A session of Sylfirm X treatment generally takes 30 to 45 minutes, producing noticeable results in 3 to 4 sessions. In each session, your skin will be cleansed, followed by the application of a topical anesthetic cream. This will eliminate any discomfort or pain. After your skin is numb, your practitioner will press the micro-needling device over your skin and stamp it over the targeted treatment areas.
Downtime Of Sylfirm X Treatment
Most people experience zero to minimal downtime after the treatment. You may have pinpoint bleeding, slight redness, and swelling right after your treatment as a natural response. However, these may be resolved in 24 to 48 hours. A sunscreen with an SPF 30 can be used to protect your skin. Although you can wear makeup a day after your treatment, you should be mindful of the tiny punctures on your skin, as they will make it more sensitive. The skincare products will enter into deeper skin layers. Consult your provider about which products are safe for your skin during the next few days.
Cost Of Sylfirm X Treatment
On average, a session of Sylfirm X treatment cost in Singapore ranges from $800 to $1,200. The total price of your treatment depends on several factors. These include:
Your specific treatment and the tools used
The number of treatment sessions you are recommended to undergo
Your doctor's expertise
The locality of their practice
Sylfirm X Treatment Benefits
Sylfirm X combines the benefit of collagen synthesis enhancement from both the micro-needle system and radiofrequency energy, all in one treatment option. It offers minimal downtime, and daily activities can be resumed right after the therapy.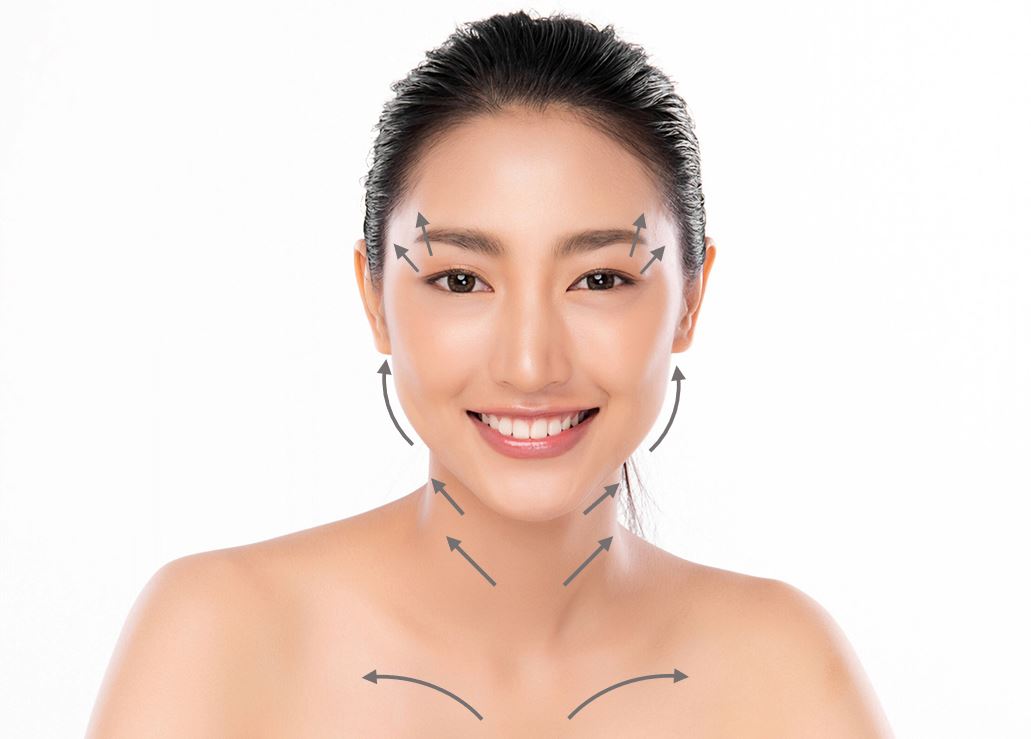 Sylfirm X treatment suits all skin tones and types, and it have minimal risk of scarring, burning, or pigmentation provided that a certified, experienced practitioner performs it. The device used for this micro-needling therapy can be employed on any part of the face and body. It is commonly used on the neck, face, and chest; however, it can also be used on the skin over thighs, abdomen, and knees.
What's more? Besides its skin tightening and smoothing effect, Sylfirm X can also help fade stretch marks and scars developed due to damaged dermis.
Results From Sylfirm X Treatment
Multiple sessions would be needed for noticeable results. It can take several months for the development of new elastin and collagen before you experience optimal results. A numbing cream is used topically to minimize pain; however, some stamping of needles may be felt, which can cause slight discomfort, however, the entire treatment is tolerable, and patients generally feedback that it is less painful than conventional radio frequency treatments.
After your treatment, you may feel a sunburn-like sensation on your skin for a couple of days. The severity of redness, swelling, and skin tightness post-treatment, depends on the sensitivity of your skin and the expertise of your doctor.
When To Avoid Sylfirm X Treatment
There are some contraindications of Sylfirm X treatment that include the following. The health care provider should be consulted for a thorough examination.
Active sunburn
Active fungal or bacterial infection
Open wounds with inflammation of the skin
Current cold sores
Cystic acne
Immune System Disorders
Less than 6 months old scars
Usage of Accutane within the last six months
High keloidal propensity
Scleroderma
Exposure to radiation or chemotherapy in the previous 6 months
Vascular disease or heart issues
Bleeding disorders
Chronic skin disorders, e.g., psoriasis and eczema
Frequently Asked Questions
1. How Long Does Sylfirm X Treatment Take?
One treatment session of Sylfirm X can be around 60-minute long. You can return to your daily chores right after your procedure.
2. What Can I Expect To Feel During The Procedure?
Patients may experience minor prickling sensations during the treatment, which is very tolerable.
3. Is Radiofrequency Micro-Needle System Superior To Micro-Needling?
RF micro-needle system is considered better than conventional micro-needling because it creates more noticeable improvements.
Sylfirm X micro-needle system offers accurate transfer of radiofrequency energy to the dermal skin layer, where cells that produce collagen are found. Radio frequency waves also bring about other skin rejuvenation benefits. In contrast, micro-needling only imparts controlled damage to the skin inflicted by the microneedles.
4. What Can I Start Wearing Makeup After Sylfirm X Treatment?
Makeup can be worn a day after Sylfirm X treatment, but you should apply the skincare regime prescribed by your doctor to protect your skin.
5. Who Is Suitable For Sylfirm X?
In Sylfirm X treatment, the needle depth can be adjusted and customized according to each patient's need, making it suitable for everyone. This includes people with all skin types and tones and can be used over both the body and face.
6. How Long Do The Results Last?
The longevity of the results depends on the device opted for your treatment and the type of skin issue being treated. In general, the results can be expected to last from 1 to 2 years.
Maintenance treatment may be needed to reap continued benefits. To extend the outcomes over a longer period, using a therapeutic skin care regime and SPF 30 sunscreen daily can help.
Bottom Line
Skin rejuvenation has never been so easy and seamless. Whether you are looking to fade acne scars, reduce lines and signs of aging, or invigorate and tighten your skin, Sylfim X has the potential to yield optimal results that are long-lasting. You get to experience a minimally invasive treatment option that offers practically no downtime at all.
About Dream Aesthetics and Plastic Surgery
Bespoke surgical for cosmetic or medical reasons is what Dream covers to bring out the beauty in every individual. Going beyond the aesthetics and working on physical anomalies are what we value the most in leading our patients to cherish self-improvement and confident lifestyles.
Derived from Associate Professor Vincent Yeow's long-standing experience performing plastic surgery in Singapore, our treatment plans deliver physical remodelling in our patients' favour. One of the notable remodellings is droopy eyelid correction. The ptosis surgery used for treatment eventually fixes drooping eyelids, improves vision and enhances appearance.
Most importantly, as a trustworthy plastic surgery and aesthetic clinic, we treasure positive and natural outcomes for each individual. We will ensure to deliver the beauty refinement of your dream without compromising your safety and privacy.