False statements about plastic surgery are all over the internet. At Dream, we want you to discover the truth so that you can make informed decisions prior to your procedures! If you are back to discover more truths about plastic surgery, you won't be disappointed!
If you have not seen part 1 of our Plastic Surgery Myths series, please click here. For now, let's go!
4. PLASTIC SURGERY IS A WANT AND NOT A NEED
Plastic surgery is a unique medical speciality and it does more than just beautifying people (A Want). A plastic surgeon's work also involves restoring the anatomy or function of a body part (That's a NEED).
Restoring body functions requires plastic surgeons to have an in-depth understanding of each body part and its key functions, to be able to design a reconstructive treatment plan that not only addresses the functional concerns, but also preserves or improves the aesthetic aspects as much as possible. Think restoring Cleft Lip patients or those who suffer from facial deformities. Well, that sounds tough, but this is what makes plastic surgeons such respectable professionals.
5. PLASTIC SURGERY PROCEDURES ARE SCARLESS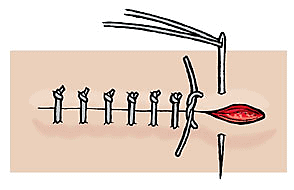 As much as we wish this is the truth, scarring does occur with incisions. BUT, with good surgery techniques and skills, scars can be hidden OUT OF SIGHT.
"When a knife is involved, there is bound to be a scar. What a good surgeon can do is effectively reduce the visibility of the scar", Dr Vincent Yeow, Medical Director of Dream Aesthetics & Plastic Surgery says.
You may wonder, what affects the visibility of the scar? This is determined by three factors. First, how is the incision site stitched up (plastic surgeons use special stitching techniques that produce minimal scarring). Second, how the wound is taken care of after the surgery and lastly, the incision site.
Typically, a well skilled surgeon would only make incisions at strategic places to hide or camouflage the scars.
6. "WITH PLASTIC SURGERY, I WILL LOOK LIKE SOMEONE ELSE AND LOOK FAKE"
The goal of many cosmetic procedures is not to change an individual into another person, but to enhance the facial features or fix a flaw that you have always wanted to get rid of to achieve what we call #MyFaceButBetter.
"A good plastic surgeon treats the body and mind of the patient simultaneously. He listens, asks the correct questions, listens again, uses his background to design the surgery and then follows up with the patient and treats the resultant scars."- Dr Por Yong Chen, Medical Director of Dream Aesthetics & Plastic Surgery.
Plastic surgeons are not mere technicians, but are also trained in psychology. To ensure natural looking results, a good surgeon will listen intently, communicate, and understand a patient's needs in a thorough manner.
Here are the top myths about plastic surgery in Singapore busted! Whether you are a man or a woman interested in plastic surgery, you can trust the doctors at Dream Aesthetics & Plastic Surgery to take good care of you. Keen to find out more about the procedures we offer? Give us a call at + 65 6871 8888!
About Dream Aesthetics and Plastic Surgery
Bespoke surgical for cosmetic or medical reasons is what Dream covers to bring out the beauty in every individual. Going beyond the aesthetics and working on physical anomalies are what we value the most in leading our patients to cherish self-improvement and confident lifestyles.
Derived from Associate Professor Vincent Yeow's long-standing experience performing plastic surgery in Singapore, our treatment plans deliver physical remodelling in our patients' favour. One of the notable remodellings is droopy eyelid correction. The ptosis surgery used for treatment eventually fixes drooping eyelids, improves vision and enhances appearance.
Most importantly, as a trustworthy plastic surgery and aesthetic clinic, we treasure positive and natural outcomes for each individual. We will ensure to deliver the beauty refinement of your dream without compromising your safety and privacy.