We all are aware of the fact that aging is an inescapable process. It is impossible to rewind time and expect to look more rejuvenated and younger than before. However, the appearance of aging signs, including the look of a dull or tired face, can be treated with the proper aesthetic treatment.
You might have heard of an extensive menu of rejuvenation treatments like filler lifts or thread lifts. These youth-reviving treatments have become a popular treatment option to suit the individual goals of clients. If you're unsure which non-surgical facelift in Singapore will be most suited to you, this blog post is for you. Here, you will find the differences between thread lifts and filler lifts with the benefits of each to help you choose the suitable one.
What Are Filler Lifts?
The natural aging process and contributing factors cause sunken cheeks, deep lines and wrinkles on your face. Filler lifts, most commonly known as dermal fillers, are the best option for patients who desire subtle lifting for saggy skin. To restore your radiant look, filler lifts are great for plumping and stimulating collagen production in parts of the face with lost volume, such as chin, forehead, between the eyebrows, cheeks and lips.
Filler lifts are also an effective non-invasive option for creating a more contoured and sculpted look by adding a little volume in the chin, cheeks, nose and lips. Simply put, dermal fillers always "fill." They restore facial volume by adding more hyaluronic acid to the skin because your body produces less of it due to aging. The treatment is quick, non-invasive and involves injections of the dermal filler product.
What Does A Filler Lift Treatment Involve?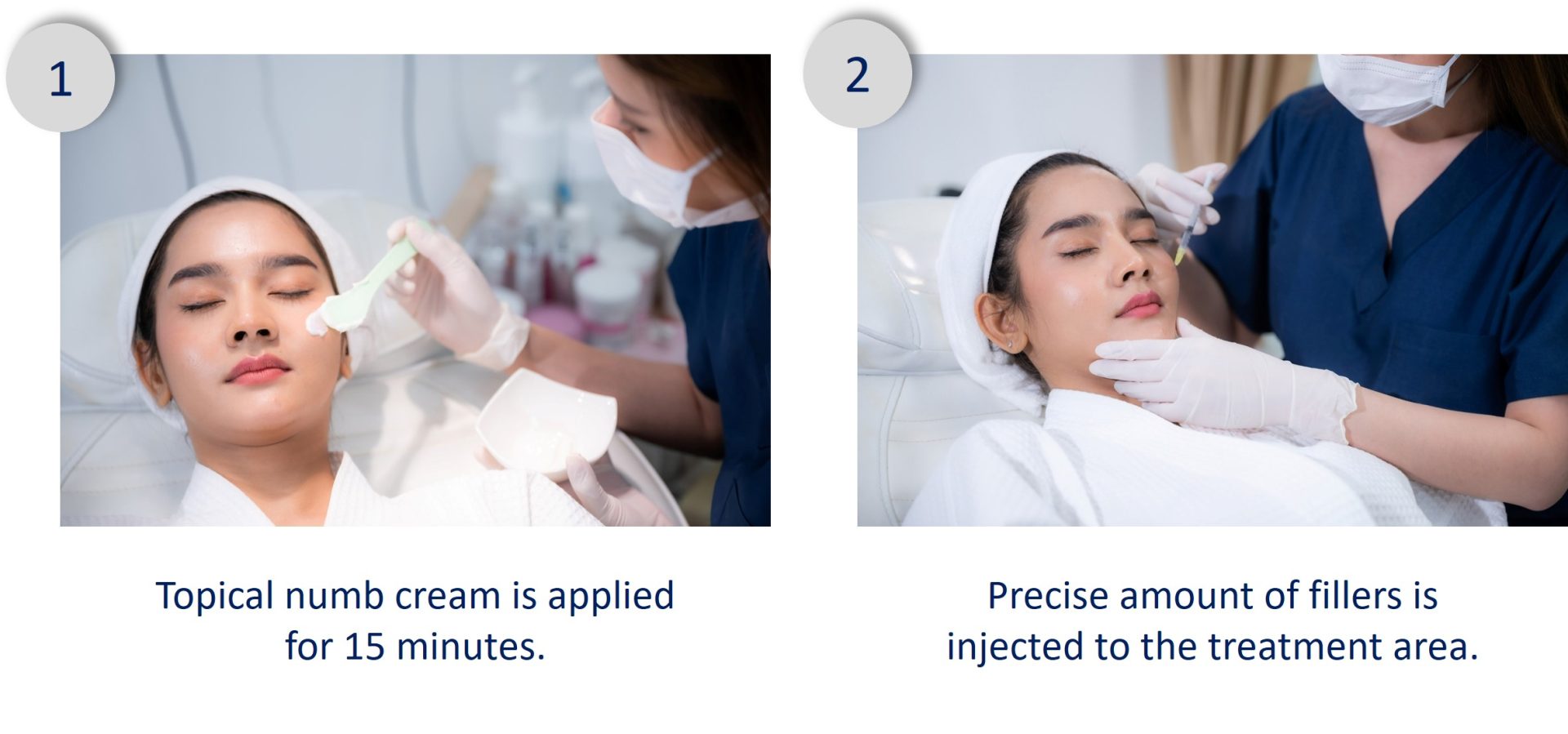 Before starting the treatment, the area to be treated is cleaned and numbed with a topical anesthetic. Some filler lifts also contain a mild anesthetic called lidocaine, which minimizes pain and discomfort during and after the treatment. The doctor then strategically administers a precise amount of filler injection beneath the skin.
After receiving filler injections, you will start noticing results depending on the areas treated and the filler product. Some temporary effects include mild swelling and bruising, which subside within a few days.
After your filler lift treatment, you can resume your daily activities right after. On average, a dermal filler may last for up to 6-12 months.
How Much Do Filler Lifts Cost?
The cost of filler lifts in Singapore depends on a number of factors, including:
The experience of the doctor
The brand of filler used
The number of syringes used
Filler lifts usually involve administering fillers injections with 1cc formulations of most syringes. On average, each syringe of filler used ranges from $600 to $900.
Also Read: Facelift Cost in Singapore
Benefits Of Filler Lifts
Filler lifts are used to create a more youthful look by minimizing the appearance of deep wrinkles, fine lines, and saggy folds. Some pros of filler lifts include:
Improved symmetry among facial features.
Enhanced & plumped lips
Diminished vertical lip lines
Volume restoration to sunken cheeks and temples
Longer lasting effects with minimal to no downtime
Smoothed lines around the chin crease, nose, and mouth.
Are There Any Side Effects Of Filler Lifts?
Filler lifts usually do not cause any long-term complications and adverse side effects. Common side effects that subside within a few days of filler lift treatment include:
Itching
Bruising
Rashes
Pain
Swelling
Redness
If you have skin inflammation or skin hypersensitivity after the treatment, your healthcare provider will prescribe anti-inflammatory drugs and oral antibiotics. If misused, filler lifts may cause the development of lumps on the face, resulting in a bloated appearance.
What Is A Thread Lift?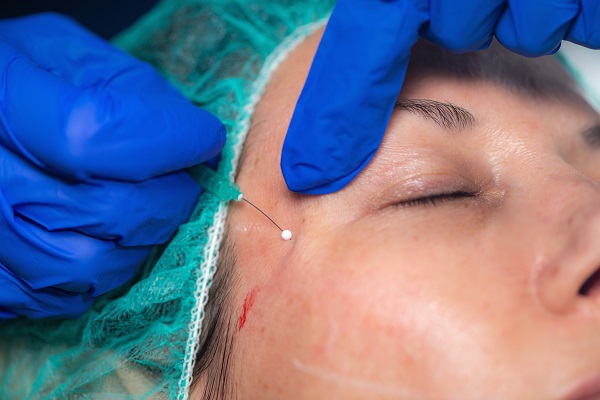 With aging, your skin starts losing elastin and collagen, resulting in the appearance of saggy skin around the cheeks, jowl, neck, and mouth. A thread lift in Singapore is a widely used non-invasive aesthetic treatment that helps restore your facial structure while reducing the signs of aging.
The treatment uses PDO (polydioxanone) threads to lift and tighten skin tissue in the problematic areas of the face, like the jawline, chin, mouth, and neck. After 6-9 months, the body eventually absorbs these threads and the original placements of the threads are replaced with new collagen tissue.
How Do Thread Lifts Work?
Face thread lifts in Singapore have become considerably popular over the past few years due to their dramatic and rejuvenating results to achieve face lifting without surgery. During a thread lift treatment session, the area to be treated is numbed with local anesthesia injections in the skin. Sedation can be considered for a more comfortable experience. The PDO threads are then strategically introduced beneath the skin using sharp or blunt tip needles, called cannulas.
Depending on the type of thread used, 2-20 threads are inserted to anchor the skin where they lift the skin upwards by creating a suspension effect in the subcutaneous fat layer and on the overlying skin. These affixed threads also boost collagen stimulation and remodeling, resulting in firmer skin and improved skin tone. The procedure takes 30 to 60 minutes to complete.
How Much Does A Thread Lift Cost In Singapore?
There are many factors that contribute to the overall thread lift in Singapore price. These factors include:
The experience of the cosmetic surgeon
The number of threads to be used in the procedure
The area to be treated
The type and brand of threads used
Based on all these factors, the average price of a thread lift in Singapore ranges between $3000 and $6000.
Benefits Of Thread Lifts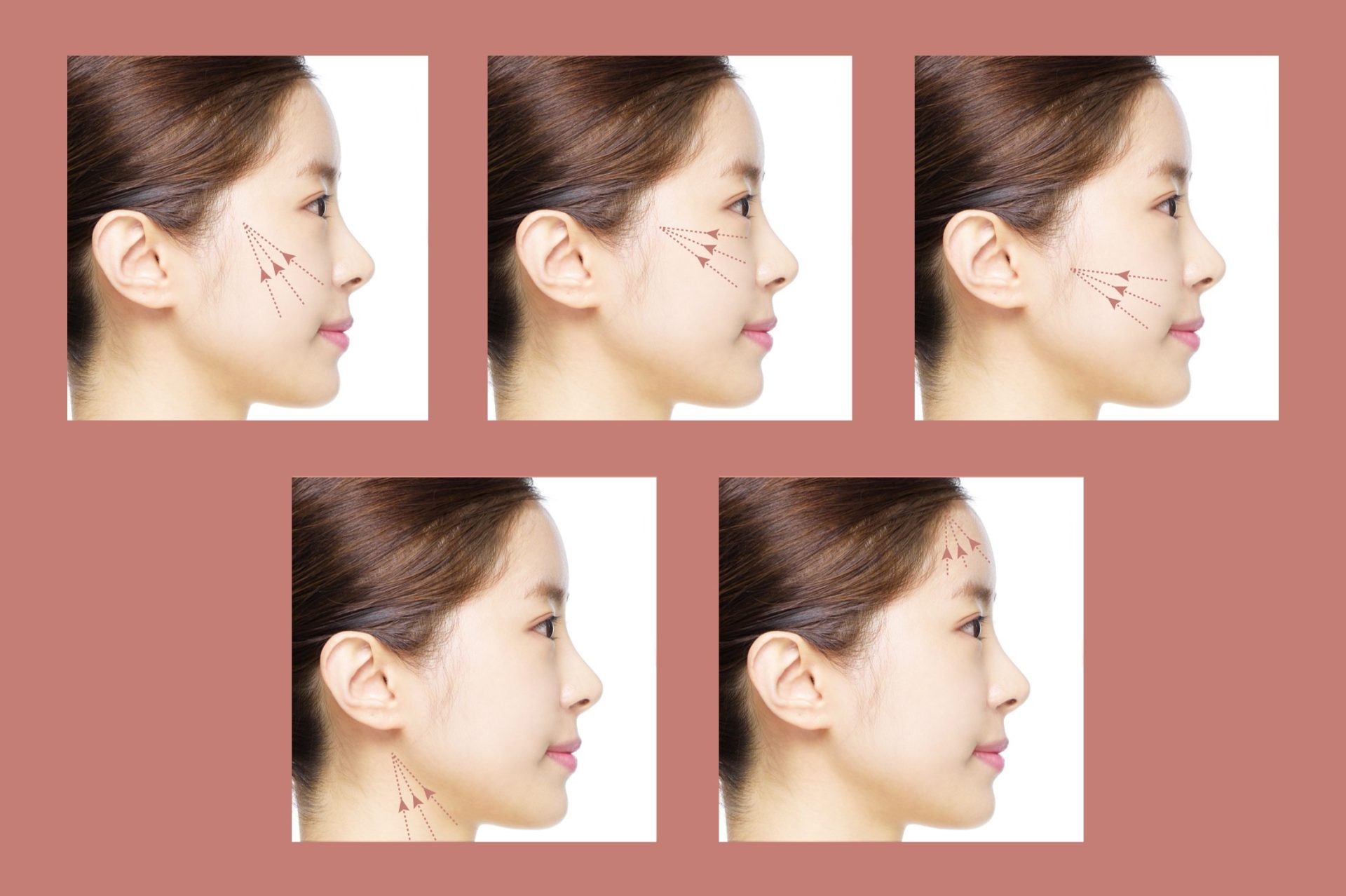 Thread lifts in Singapore use versatile techniques to practically treat all areas of the face, including jowls, jawline, neck, nasolabial folds, crow's feet, wrinkles around the mouth, eyebrows, under-eye area, cheeks, and nasolabial folds. The purported benefits of thread lifts include:
A better definition of facial contours
Enhanced skin elasticity
Skin tightening through the contraction of fat tissue
Cellular renewal to improve skin tone and texture
Instant skin lifting through mechanical effects
Natural-looking results without dimpling or over-pulling
No scarring
Are There Any Risks Or Side Effects Associated With Thread Lifts?
There will be no major complications if a cosmetic surgeon correctly positions the threads inside the skin. Also, there shouldn't be any long-term after-effects because the new advancement in thread lifts is now creating biodegradable threads. However, some potential complications are listed in the following table:
Bruising
Soreness
Temporary skin dimpling
infection
Granuloma (hard nodule)
Filler Lifts vs. Thread Lifts: Which Is Better?
It all depends on the condition of the skin, the patient's preferences, and individual goals to choose a filler lift or a PDO thread lift. There are different areas that cannot be treated with filler lifts, such as the jawline and neck, but they can be perfectly treated with a thread lift.
Filler Lifts
Filler lifts provide visible results immediately.
The results last for 6 to 12 months.
Filler lifts are recommended if you want to treat a few areas of concern, such as lift and volumize your cheek area with a more subtle and non-invasive approach.
They're usually more affordable
Thread Lifts
Thread lifts produce more drastic lifting results and suitable for more severe skin sagging.
The results last for 18 to 24 months.
You should choose a thread lift procedure when you want to achieve the entire face lifting in one sitting with moderate results.
They are more expensive and price ranges between $3000-$6000.
The Bottom Line
There is very little doubt that everyone wants to have a more youthful and young appearance. Many popular aesthetic treatments like filler lifts and thread lifts in Singapore can help you achieve the whole face lifting with minimal downtime. Filler lifts are a perfect option if you want to lift and contour specific face areas, while thread lifts are a suitable option to consider if you wish to tighten and lift the whole face. Whether you choose filler lifts or thread lifts, it all depends on your personal goals and affordability.
About Dream Aesthetics and Plastic Surgery
Bespoke surgical for cosmetic or medical reasons is what Dream covers to bring out the beauty in every individual. Going beyond the aesthetics and working on physical anomalies are what we value the most in leading our patients to cherish self-improvement and confident lifestyles.
Derived from Associate Professor Vincent Yeow's long-standing experience performing plastic surgery in Singapore, our treatment plans deliver physical remodelling in our patients' favour. One of the notable remodellings is droopy eyelid correction. The ptosis surgery used for treatment eventually fixes drooping eyelids, improves vision and enhances appearance.
Most importantly, as a trustworthy plastic surgery and aesthetic clinic, we treasure positive and natural outcomes for each individual. We will ensure to deliver the beauty refinement of your dream without compromising your safety and privacy.