Have you been struggling to get rid of stubborn fat to achieve the perfect body contour and shapeliness you've always desired? Are you tired of trying those tedious workouts and weight loss diets to get the perfect curves? Maybe, you need liposuction for the targeted removal of unwanted stubborn bulges.
Liposuction in Singapore is one of the most sought-after cosmetic procedures in the beauty world. This procedure has helped many women and men to achieve aesthetically appealing body contours. You might be wondering what would be the liposuction cost in Singapore. While the average liposuction cost ranges between $4000 to $5000 for each treatment area, many factors determine its total cost.
This article uncovers information about types of liposuction surgery in Singapore and its cost.
What Is Liposuction?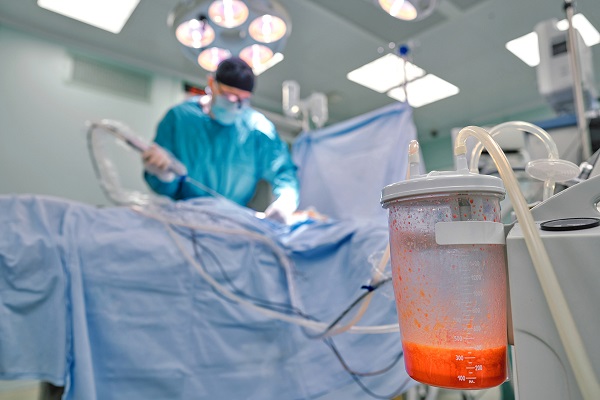 Liposuction, commonly known as "lipo" by patients, is a cosmetic procedure that uses surgery techniques to reshape body areas and improve body contours by removing unwanted fat pockets, specifically of the subcutaneous variety. The liposuction surgery in Singapore is ideal for those with stable body weight but who want to remove fat from those areas that don't respond to diet and exercise.
Liposuction is done as a standalone surgery or combined with other aesthetic procedures, like breast augmentation, mommy makeover, and tummy tuck. It is important to note that liposuction cannot be performed as a treatment for obesity.
Besides improving the body contour, liposuction in Singapore also assists patients in treating medical conditions like lipedema and lymphoedema.
What Areas Of The Body Can Be Treated With Liposuction?
Liposuction surgery involves removing excess fat and moving some of it to various areas of the body. The procedure isn't used to remove stretch marks and cellulite and lose weight. It improves body shape, contours the body, and enhances curves by accentuating abdominal muscles.
Liposuction is ideal for people who have firm, elastic skin and good skin tone. The targeted body areas suitable for liposuction treatment include:
Upper arms
Abdomen
Back
Thighs, both inner and outer (saddlebags) thighs
Love handles
Under the chin
Neckline
What Are Different Types Of Liposuction?
The traditional liposuction surgery in Singapore was used to remove a large amount of unwanted fat from one or more areas of the body. During surgery, stubborn fat is manually manipulated with a cannula inserted through a tiny incision. The dislodged fats are then suctioned out with a suction pump.
But the traditional procedure increases the risk of unwanted bleeding and bruising. Therefore, there are several types of liposuction for removing fat cells with some modifications:
1. Tumescent Liposuction
This is a highly popular technique of liposuction in Singapore, which only involves local anaesthesia. During tumescent liposuction, the surgeon will make a small incision in the area to be treated to inject a liberal volume of a saline solution containing a vasoconstrictor (epinephrine) and a local anaesthetic (lidocaine) to cause the targeted fat cells to swell.
This makes it easier for the surgeon to isolate and suck out unwanted fatty tissue through suction tubes. The use of tumescent fluid in this surgery reduces side effects like bleeding and pain—patients undergoing this surgery experience relatively less downtime.
2. Ultrasound-Assisted Liposuction
This surgical technique, also referred to as ultrasonic liposuction, involves attaching a low-frequency ultrasound device to the cannula. The ultrasound technology helps generate heat in the targeted fat cells, causing them to liquefy.
After the unwanted fat is in liquid form, the ultrasound waves rupture the walls of the fatty tissue. This makes it easier for the surgeon to suction out liquified denser fat tissues. This is ideal for areas with more fibrous tissue and less fat, such as male breast, upper back, and areas that have undergone liposuction before [5].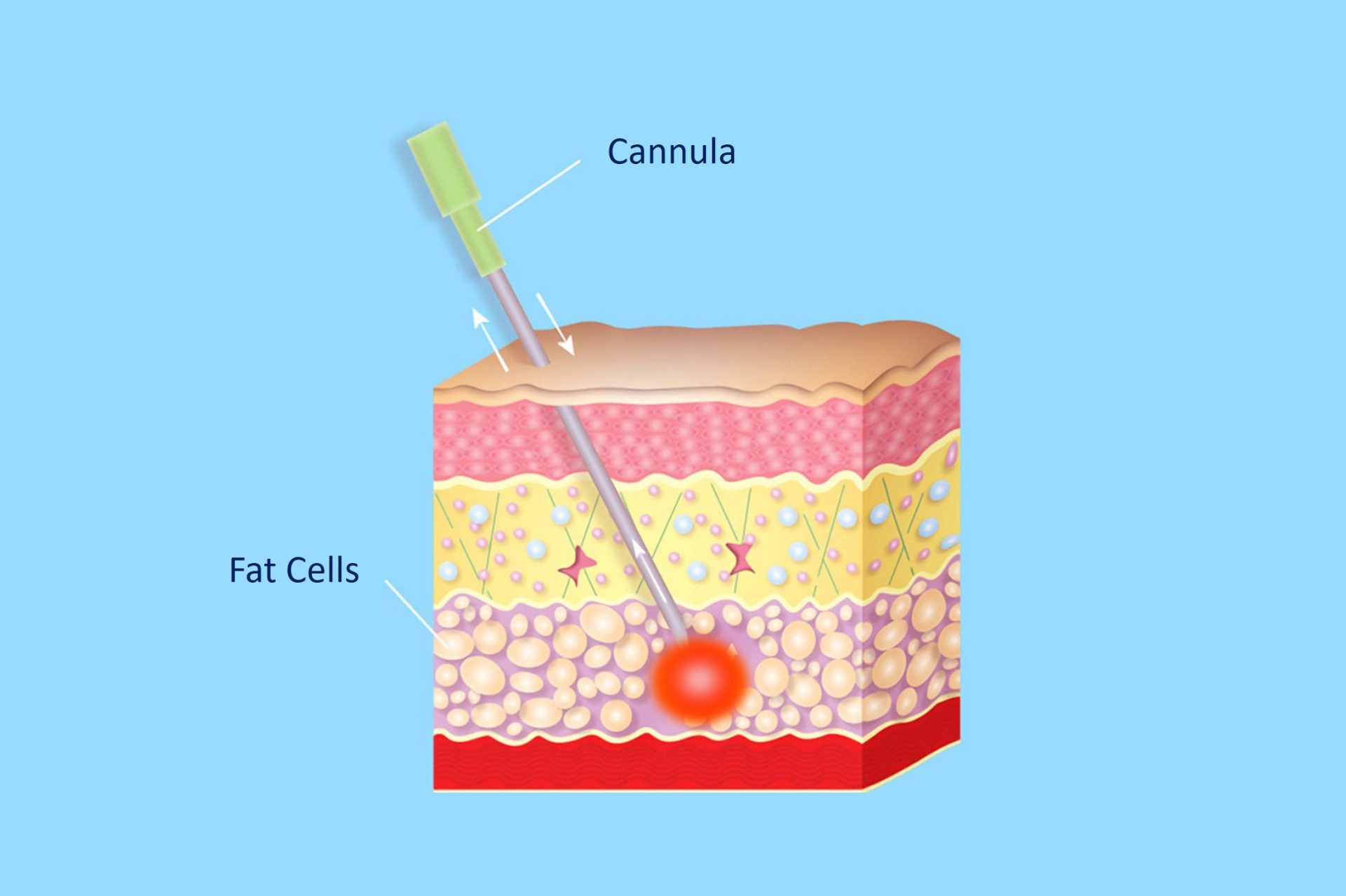 3. Laser-Assisted Liposuction (LAL)
LAL is commonly known as laser-guided lipo and is a more advanced liposuction surgery in Singapore to achieve more effective and precise results with lesser downtime. This procedure uses laser technology to melt the fat tissue with a laser beam. The cosmetic surgeon first makes an incision to deliver laser energy and heat to the targeted fat cells.
These melted fat cells are then suctioned out along with skin-firming benefits. After LAL is performed, the incisions are left open to allow excess blood and fluid to drain from the body. LAL is suitable for treating sensitive skin areas, such as the face, jowls, chin, neck, and arms.
How Much Does Liposuction Cost?
The average liposuction cost in Singapore ranges between $4000 to $5000 per treatment area. However, before making a decision, you should go for a physical examination, consultations, and in-person meetings with your surgeon so that they can give you a definite price figure.
Numerous factors can determine liposuction cost.
1. The Area Of The Body To Be Treated
The liposuction Singapore prices are different for different regions of the body. The costs of liposuction are a bit pricey for certain areas. For example, the treatment of the back and chest regions will be far more expensive than arm liposuction in Singapore. The costs are increased because the chest and back cover a large surface area.
However, the price can also vary between two people because some people have more fat on their bodies than others.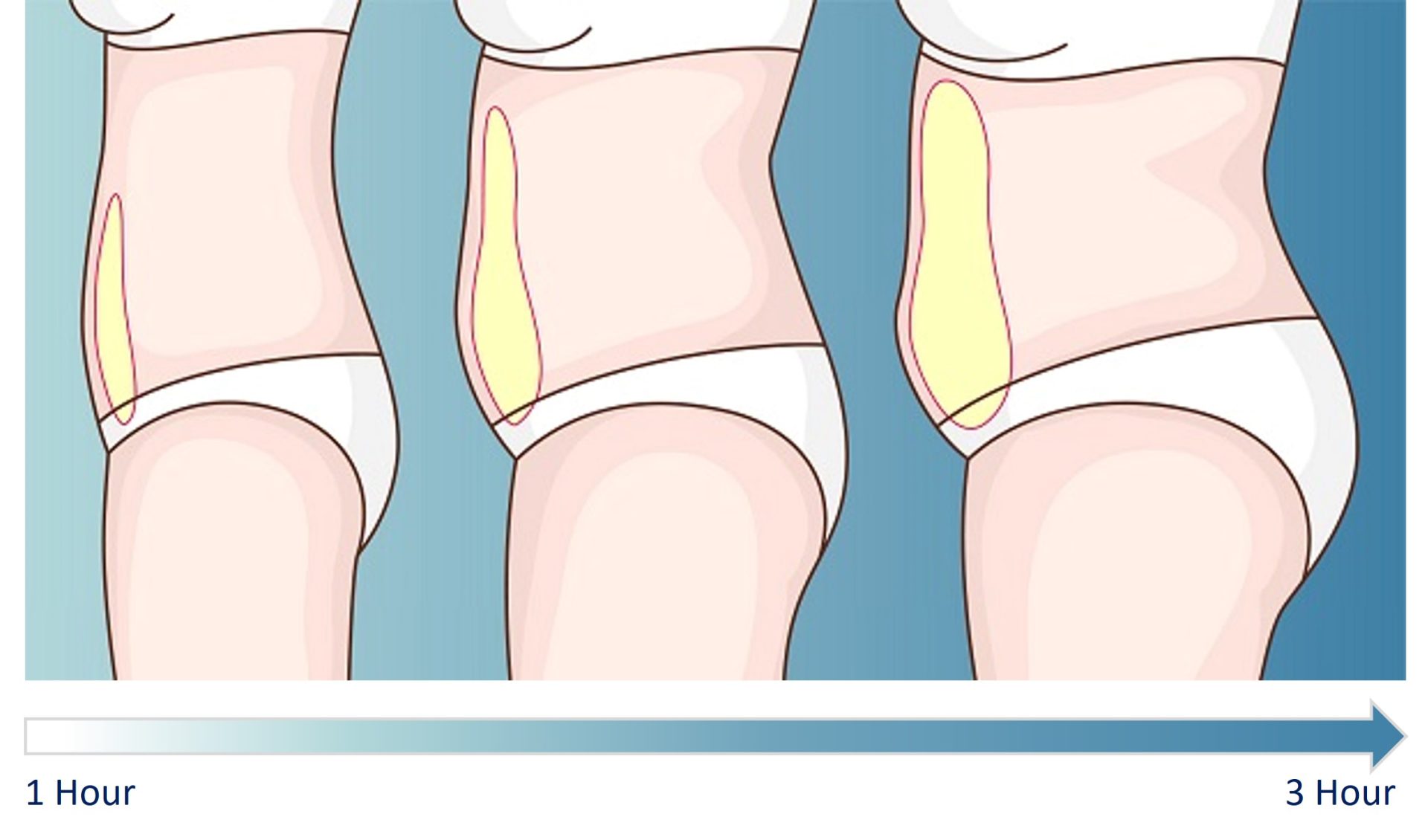 2. Amount Of Removable Fat
The amount of fat you want to remove is another determinant of liposuction cost in Singapore. It is because if you want more fat to be removed, it will take more time and skills, and therefore, the cost will be high.
For instance, liposuction surgery will be cheaper and quicker if you only want to tighten up your waistline as compared to removing massive amounts of fats in the abdomen.
3. The Surgeon's Experience
The liposuction procedure will cost you more if you want your surgery done by a more experienced surgeon. It is because an experienced surgeon has performed many liposuction procedures with better results than someone less experienced. You should weigh the price and expertise of different surgeons to make a better decision.
4. The Duration And Complication Of The Surgery
If you want to remove massive amounts of fats from more than one area of the body, the liposuction cost will be high because the procedure will be more time-taking and complicated. The cosmetic surgeon will definitely charge you in accordance with the time spent on fat removal.
On average, it will take 1-2 hours to remove fat from each area, and this will cost you around $3500 to $6000. If you are obese, you'll obviously have more fat than an average-built person, and the surgical procedure will be more complicated.
5. Type Of The Surgical Technique
Singapore's three most widely used liposuction surgeries include tumescent liposuction, ultrasound-assisted liposuction, and laser-assisted liposuction. Liposuction costs will be more expensive if a procedure uses advanced technology with more benefits. The laser-assisted liposuction is the most expensive one.
6. Type Of Anaesthesia
The targeted region and the amount of fat you want to be removed will determine the appropriate type of anaesthesia for you:
General anaesthesia
Local anaesthesia
Light sedation anaesthesia
Your cosmetic surgeon will first evaluate your condition and needs, and then they will decide the type of anaesthesia to be given to you. Compared to the other two types, general anaesthesia will cost you more.
7. Prescription Medications
Once you've undergone the liposuction procedure, you will be prescribed anti-inflammatory medications and pain killers to alleviate swelling, tenderness, and pain at the treatment site. Your doctor may also prescribe antibiotics to prevent the risk of postoperative infections.
The variability in the price, as well as the number of medications, will affect the total cost of liposuction surgery in Singapore.
8. Vicinity Of The Clinic
The liposuction Singapore price is also dependent on the location of a liposuction clinic. Some hospitals cost you more for surgery than others.
Does Insurance Cover The Liposuction Cost?
Many patients have this common question: will insurance cover my liposuction costs? Since cosmetic procedures aim to improve your physical appearance and self-esteem by reshaping normal body structures, insurance does not cover them. Various procedures, such as breast augmentation, breast lift, or a tummy tuck, may sometimes be covered by insurance.
In the case of liposuction surgery, the procedure is never meant to be performed for a medically indicated or functional reason. It is only aimed at providing a better appearance and contours. Therefore, insurance is not going to assist you with liposuction costs.
The Final Word
Liposuction surgery in Singapore has gained a lot of attention because of its efficient results and less downtime. Now, you can achieve a better body appearance, perfect curves and contours. The liposuction cost in Singapore depends on various factors, such as the amount of fat you want to be removed, the number of areas to be treated, medications, surgeon's experience, type of surgery, and type of anaesthesia. It is important to look out for these factors before deciding to go for surgery.
About Dream Aesthetics and Plastic Surgery
Bespoke surgical for cosmetic or medical reasons is what Dream covers to bring out the beauty in every individual. Going beyond the aesthetics and working on physical anomalies are what we value the most in leading our patients to cherish self-improvement and confident lifestyles.
Derived from Associate Professor Vincent Yeow's long-standing experience performing plastic surgery in Singapore, our treatment plans deliver physical remodelling in our patients' favour. One of the notable remodellings is droopy eyelid correction. The ptosis surgery used for treatment eventually fixes drooping eyelids, improves vision and enhances appearance.
Most importantly, as a trustworthy plastic surgery and aesthetic clinic, we treasure positive and natural outcomes for each individual. We will ensure to deliver the beauty refinement of your dream without compromising your safety and privacy.
References:
1.Bellini E, Grieco MP, Raposio E. A journey through liposuction and liposculture: Review. Ann Med Surg 2017;24:53–60. https://doi.org/10.1016/j.amsu.2017.10.024.
2.Dadras M, Mallinger PJ, Corterier CC, Theodosiadi S, Ghods M. Liposuction in the Treatment of Lipedema: A Longitudinal Study. Arch Plast Surg 2017;44:324–31. https://doi.org/10.5999/aps.2017.44.4.324.
4.Liu Y, Lyengar S, Schmults CD, Ruiz ES, Besaw R, Tom LK, et al. Tumescent Local Anesthesia: A Systematic Review of Outcomes. MedRxiv https://doi.org/10.1101/2020.08.10.20170720.
5.Duscher D, Maan ZN, Luan A, Aitzetmüller MM, Brett EA, Atashroo D, et al. Ultrasound-assisted liposuction provides a source for functional adipose-derived stromal cells. Cytotherapy 2017;19:1491–500. https://doi.org/10.1016/j.jcyt.2017.07.013.