Did you get liposuction or are considering going for the procedure and you wish to know the best foods to eat after the treatment? This post highlights the best diet to adopt if you wish to recover fast and achieve significant liposuction results. At the end of this article, you will have the information you need to eat healthy foods, recover fast, and get back to your life after your liposuction in Singapore.
Liposuction In Singapore – An Introduction
The global adoption of plastic surgery procedures has risen in popularity in recent times, and Singapore is not excluded. In Singapore, a significant reason for plastic surgery adoption can be traced to the rise of the K-pop culture and the drive to look good at all times.
Amongst all the plastic surgery treatments, one procedure stands out when it comes to eliminating fat and achieving a slim and fit body, and that is liposuction.
In 2018 alone, 1,732,620 procedures were carried out worldwide, according to the International Society of Aesthetic Plastic Surgery.
Liposuction, also called lipoplasty or body contouring, is the removal of local fat deposits, especially for cosmetic purposes, and is one of the most commonly requested procedures.
It is a surgical procedure and uses a suction technique to remove fat from specific areas of the body like the hips, thighs, abdomen, buttocks, neck, arms, etc. It is suitable for people who want to improve their bodies' appearance and contour and boost their self-esteem.
One of the primary concerns of people that go for the treatment is the liposuction recovery time and how to achieve effective results that will help them remain slim and maintain the body shape and contour they want.
Getting the results you want is possible if you adopt specific recommended food and lifestyle changes.
Before discussing the best foods to eat after going through liposuction in Singapore, we will highlight some fast facts about the treatment.
Fast Facts On Liposuction
Liposuction is usually carried out under general or local anesthesia
The treatment is not a weight-loss treatment but a cosmetic procedure that helps you reduce fat deposits on your body
It has risks including infection and scarring
Liposuction can remove fat from many body areas
The treatment does not eliminate cellulite
Liposuction does not tighten skin
Smokers are not ideal candidates for liposuction
You are able to return to your everyday life a few days after the treatment
The treatment can be combined with other procedures
Liposuction does not stop you from regaining weight
You may want to consult with your liposuction plastic surgeon in Singapore to know more about the procedure and get all your questions answered.
Best Food To Eat After Going through Liposuction In Singapore
For an effective, smooth, and comfortable recovery after your liposuction, there are things to do and things not to do. One of the top things you can do to facilitate your liposuction recovery is to consume a healthy diet. Not just any healthy diet, but diets made up of particular food items that are suitable for quick recovery.
Some of these foods to eat after going through liposuction in Singapore include;
Protein – Eat Lots Of It
Protein is an essential class of food and is the primary nutrient you want to include in your diet after liposuction. The reason for this is that your body has just gone through surgery and needs protein to replenish. Protein is essential to healing and can help you heal any bruise, swelling, or post-surgical wounds you may have. Protein rich foods also help you regenerate damaged skin and muscle tissue.
Some healthy sources of protein include;
Fish
Lean meat like chicken breast
Beans and legumes
Nuts and seeds
Whole grains
Red meat eaten in moderation
Leafy green vegetables
Protein supplements also help
Drink Water – Stay Hydrated
The road to recovery after liposuction is also made easier and faster when you stay hydrated. It is recommended that you drink plenty of water and add a lemon or lime slice to taste. You can also drink sports drinks but would do well not to overdo it since they often contain high levels of sugar.
Staying hydrated helps you reduce post-operation swelling and helps you retain the little amount of water your body has.
All these work together to yield your liposuction results sooner rather than later.
Take Multivitamins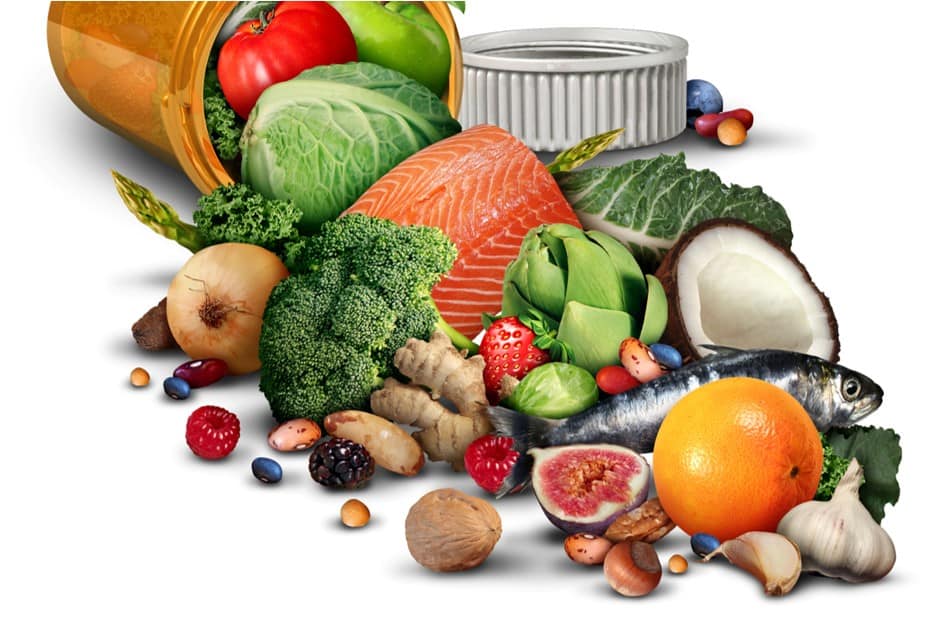 Besides protein and water, it is recommended that you take foods rich in multivitamins. Diets rich in all the vitamins and minerals will help you heal faster.
Some of these food items include foods from all five food groups, including;
Fruits
Grains
Protein foods
Diary
Vegetables
The more vitamins and mineral enriched foods you take, the higher your chances of recovering quickly are.
Take, for example, pineapples, which contain Bromelain, an excellent anti-swelling enzyme, and pumpkin juice, which is used widely in Korea for anti-swelling.
The Bromelain in pineapple has anti-inflammatory properties which reduce bruising and swelling and individuals are advised to eat pineapples or drink natural pineapple juices to help reduce downtime.
Pumpkin juice, on the other hand, is used because it has an abundance of vitamin A and other vitamins and minerals that have diuretic effects and reduce swelling.
How Long Should I Maintain A Healthy Diet After Liposuction In Singapore?
Although these food items help you recover faster, they are also crucial at all times. Why stop eating them and not maintain a healthy diet after you are healed up when you can continue with them and maintain a slimmer and better body shape.
The truth is that if you got liposuction, the chances are that you wished for a slimmer figure and these foods for liposuction recovery will help you achieve that and more.
Besides, fat cells can still expand in size if one does not take care of their diet. Maintaining your new body contours requires self-discipline. When you relax healthy eating habits after your surgery, you are more likely to regrow the fat deposits than when you adopt a healthy diet and lifestyle.
How Much Is liposuction In Singapore?
Together with 'What are the best foods to eat after liposuction?', another popular question is 'How much is liposuction in Singapore?'
Liposuction cost in Singapore varies according to several factors, including part of the body treated, surgeon's experience, location, and other factors.
In general, the average cost of liposuction in Singapore is about $15,000 – $25,000.
Reduce Liposuction Recovery Time With The Right Diet
Liposuction, as a surgical procedure, can have a downtime of about a few days. However, with the right diet you can facilitate recovery and reduce your liposuction recovery time.
We hope this article on the best food to eat after going through liposuction in Singapore helps you recover faster after the procedure.
About Dream Aesthetics and Plastic Surgery
Bespoke surgical for cosmetic or medical reasons is what Dream covers to bring out the beauty in every individual. Going beyond the aesthetics and working on physical anomalies are what we value the most in leading our patients to cherish self-improvement and confident lifestyles.
Derived from Associate Professor Vincent Yeow's long-standing experience performing plastic surgery in Singapore, our treatment plans deliver physical remodelling in our patients' favour. One of the notable remodellings is droopy eyelid correction. The ptosis surgery used for treatment eventually fixes drooping eyelids, improves vision and enhances appearance.
Most importantly, as a trustworthy plastic surgery and aesthetic clinic, we treasure positive and natural outcomes for each individual. We will ensure to deliver the beauty refinement of your dream without compromising your safety and privacy.