Breast augmentation is a cosmetic procedure to enhance the size and shape of the breast. The procedure is also done after a mastectomy for reconstruction purposes of your breasts.
Breast augmentation doesn't primarily enhance the size of the breast but also helps to eliminate sagginess and lift the breasts by adding a nice contour and shape.
Apart from this, the procedure is done for a variety of purposes, including:
Enhancing the appearance of breasts
Improving the symmetry of breasts
Adding evenness to one's breasts
Helping boost self-esteem and confidence
What Are Breast Implants?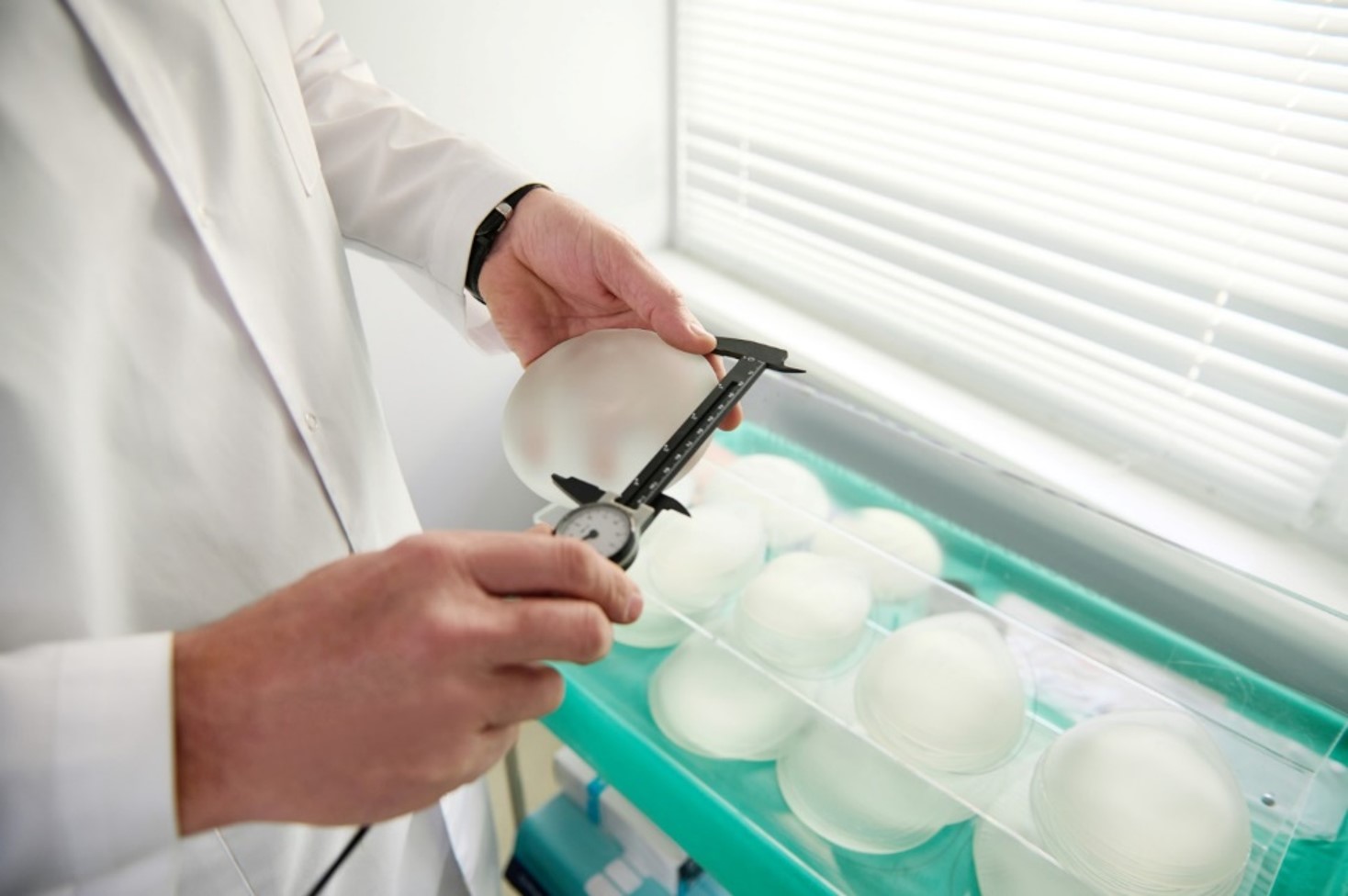 There are many safe and compelling methods that can help you attain your desired sized breasts, but breast enhancement is widely done using breast implants.
Breast implants are prostheses that are surgically placed within the breasts' tissues. These give the breasts a fuller and more contoured look. Thus, it is best for people who prefer fuller breasts.
Breast implants are widely opted for breast enhancement and are inserted surgically. There are various options for breast implants, but before choosing "the one," it is essential to do thorough research. Let's have a brief look at the type of breast implants you can go for.
Types Of Breast Implants In Singapore
Many people confuse breast augmentation and breast implants and think both procedures are different. But in reality, both procedures are linked with one another as breast implants are a medium for breast enhancement.
Here are the types of breast implants for breast enhancement in Singapore:
Silicone Breast Implants: These are made from silicone gel. The best thing about these implants is that they are natural, but if the implants start leaking, the gel can start accumulating within your breast tissues. Monthly monitoring and check-ups are essential for women with silicone breast implants.
Gummy Bear Breast Implants: These implants are also referred to as "form-stable implants" as they maintain their shape ideally within the breast tissues. They are comprised of silicone gel and are thicker. Shout the implant shell ruptures, the silicone gel stays in place and will not leak outside the original site.
Types of implant texture:
Smooth Breast Implants: These are by far the softest among all types of breast implants. They are preferred as they add a more natural look to your breasts.
Textured Breast Implants: These implants cause scar tissue to attach to the implants, which restricts the movement of the implant.
Before selecting an implant, make sure that it is FDA-approved and is secure in all ways. Among the many breast implants, saline breast implants and silicone breast implants are FDA approved.
How To Choose The Right Breast Implant & Procedure?
Choosing the right implant and procedure is quite a struggle. Mainly, this is decided by your surgeon depending upon your goals and desire. The breast size, shape, and nature of breast tissues influence this decision.
It is important to share your ideas and goals regarding breast enhancement as it gives the surgeon a better understanding.
What Happens Before Breast Augmentation Procedure In Singapore?
Over the years, breast augmentation has become less complicated and safer. Surgery on one's breasts is a very complicated and serious procedure. It requires a thorough understanding and comprehensive evaluation.
When it comes to enhancing the size of breasts, the following assessments and steps are to be performed before the surgery;
Assessment: A thorough examination is to be performed to better understand patients' goals regarding their breasts augmentation. Other physical examinations like breast assessment for lumps checking and history taking are the most crucial steps to perform before the surgery.
Visualization: The patient is provided with visuals of their desired breast implants and size. This allows them to visualize their desired breast enhancement and gives them a much better understanding and idea.
Preparations: This involves taking some necessary mammograms and ultrasound. The patient is provided with a list of medications and precautionary measures that are needed to be avoided before the surgery.
The above steps enlisted are significant as they eliminate many obstacles and problems that are likely to occur during the surgery. This is why it is important to assess them carefully.
What Is The Procedure Of Breast Implant Surgery Like?
The next most important step is surgery. In Singapore, after medical examinations, breast augmentation surgery is performed with due care. Below given is some information about the surgery:
Anesthesia: The surgery is performed by giving the patient general anaesthesia. The type of anaesthesia is decided after a proper talk between the surgeon with the patient.
Incisions: Later, incisions are made depending upon the type of implant and the insertion. The incisions are made in the following ways:
Infra-mammary fold (Under the breasts)
Periareolar incision (Edge of the areola)
Transaxillary (Near the armpits)
Implant Insertion: The implant is inserted depending upon the type and kind of implants and the size of breast implants. Generally, the implant is inserted either within the breast tissues or behind the pectoral muscles (breasts muscles).
Insertion Closing: After careful insertion of implants, the incisions are closed. A list of precautions is given to the patient to take better care of the incision site. A surgical bra is later given for comfort and to ease the incision site.
Recovery After Breast Augmentation Surgery
This stage is no doubt the most important yet sensitive. The patient has to be cautious to avoid the risk of infection and inflammation. For the first month or recovery, heavy activities and picking of heavy objects are not allowed. This period is a complete restring period as one misstep can cause damage to the incisions. After 4 weeks, the patient can start wearing their regular bra. Light exercises and jogging are allowed during this period.
During the recovery period, the patient has to go for check-ups for incisions monitoring. Other important guidelines that need to be followed are:
Eat healthier
Take your medications properly
Avoid sleeping on the implants
Avoid putting any such pressure on the implants.
Risks & Complications
Following complications are likely to occur after breast augmentation surgery:
Pain in breasts
Infection
Implant rejection
Bleeding
Accumulation of fluid within breasts tissues
These complications are not common but can occur if precautions are not taken seriously. Therefore, take plenty of rest and eat healthy to avoid the risk of any such complications.
Cost Of Breast Augmentation In Singapore
Breast augmentation costs in Singapore depend on many factors like the technique, implant brand, surgery duration, and the surgeon. The more experienced the surgeon is, the more the cost is going to be. But your health and wellness should always be your priority.
Go for such a surgeon whose health centre is MOH approved and is well-experienced and professional. Breast augmentation price in Singapore ranges from about $15000 to $22000. This cost included everything like the implants, surgeon's fee, surgery, medication, and facilities.
Conclusion
The stigma around breast augmentation is improving over time! But make sure to do thorough and extensive research before opting for breast implants and augmentation. As the surgery result is long-lasting, do proper investigation and choose the best option for yourself!