Every woman wants to have that perfect bridal glow on her big day. But how do you achieve this? Well, advance preparation is the key to getting that flawless and radiant skin! Whether you are 6 months, 4 months or even just… 1 day away from the walk down the aisle, we have all the solutions to help you ace that bridal glow! Now, let the countdown begin!
6 MONTHS BEFORE YOUR WEDDING
First, you have to evaluate your eating habits, because the food you eat—from wrinkle-fighting antioxidants in fruits and vegetables to healthy fats in fish, they matter to your skin almost as much as it does to your waistline.
If you intend to go for a nip-tuck, it's best to plan your procedures at least 6 months ahead so your body has more than enough time to recover.
Once you've kick-started your healthy eating lifestyle, the next step is to treat your skin woes! I'm sure you will agree that your wedding is the perfect excuse for some pampering! If your concerns are large pores, brown spots or acne scars, our Medical Grade Laser Programs and Korean Medi-Facials are what your skin needs! Each customized treatment will help to smoothen your skin surface, reduce the size of your pores, and remove blemishes to make your dream luminous face a reality!
4 MONTHS BEFORE YOUR WEDDING
The clock is ticking, but it's not too late! When it comes to looking youthful, our Ulthema Lifting Therapy does the perfect job to keep your skin young and taut! Non-invasive by nature, this treatment combines both radio frequency and high intensity focused ultrasound to help you achieve firmer and tighter skin, as well as a more defined v-line. Rejuvenation results are usually at its best between the third or fourth month after treatment, which means you'll be flaunting your best face on your big day!
2-3 MONTHS BEFORE YOUR WEDDING
2 months away and you still have problems with your pores, lines, pigments and skin tone? Don't worry, you're still in time to get that smooth, poreless and glowy complexion! With our Suhwa Hydralift Skin Boosters, it not only helps to restore radiance, but it also lightens pigments or acne scars, improves appearance of fine lines and wrinkles, as well as shrinks those frustrating facial pores!
1-2 WEEKS BEFORE YOUR WEDDING
The Big Day is coming and you can almost count it down with your fingers! Fret not, we have all the quick fixes for you! One of the most requested pre-wedding treatments are anti-wrinkle injections and Fillers! Anti-wrinkle injections can help to reduce fine lines and laugh lines, while fillers act as the 5- min nose job for a subtle enhancement, so natural-looking that nobody can tell you had something done!
1 DAY BEFORE YOUR WEDDING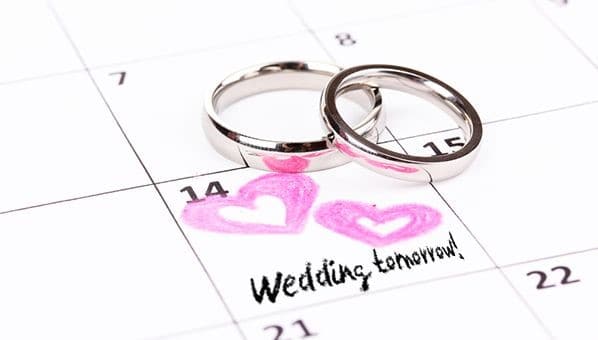 In need of one last facial? Do yourself a favour – do not go for the regular ones. Unlike traditional facials that involve painful manual extractions, our Seong Yeong HIFU Facial is a gentle treatment that uses a 'vacuum suction' device to remove all those unsightly clogs and blackheads, and it also comes with concentrated HIFU skin tightening shots to give your skin that final boost you need to ace that sleek Korean V-line!
We know every bride wants to be a head-turner on her wedding day. At Dream, we strive to help you achieve just that!
Well, fancy one more tip? The night before, be sure you sleep on your back with your head slightly elevated. This keeps lymphatic drainage flowing, so pools of liquid don't get caught in your under-eye trough. With this, you'll wake up with eyes big and bright!
If you are interested to get a customized treatment plan, give us a call at +65 6871 8888 or email in to info@dreamplasticsurgery.com and our medical consultants can do a "bridal fitting" treatment regime for you.
About Dream Aesthetics and Plastic Surgery
Bespoke surgical for cosmetic or medical reasons is what Dream covers to bring out the beauty in every individual. Going beyond the aesthetics and working on physical anomalies are what we value the most in leading our patients to cherish self-improvement and confident lifestyles.
Derived from Associate Professor Vincent Yeow's long-standing experience performing plastic surgery in Singapore, our treatment plans deliver physical remodelling in our patients' favour. One of the notable remodellings is droopy eyelid correction. The ptosis surgery used for treatment eventually fixes drooping eyelids, improves vision and enhances appearance.
Most importantly, as a trustworthy plastic surgery and aesthetic clinic, we treasure positive and natural outcomes for each individual. We will ensure to deliver the beauty refinement of your dream without compromising your safety and privacy.