Our bodies and our face change constantly over our lifetime. As we age, the shape of our face changes. Our cheekbones sink a little, and we lose the subcutaneous fat present in our skin. This results in the appearance of wrinkles. Dermal fillers are products that can be injected into our skin to counter these changes and give a youthful appearance. They are easily administered with little recovery period, and the results are visible almost immediately. In Singapore, their use is regulated by the Health Sciences Authority (HSA).
Botox Or Dermal Fillers For Anti-Aging?
Dermal fillers are not the same as botox. In a botox injection, the injected solution 'freezes' the muscles, allowing it to relax and reduce the appearance of wrinkles that accompany facial expressions. These wrinkles are also known as dynamic wrinkles.
In a dermal filler injection, hyaluronic acid is injected into the skin that plumps up the face and smooths the skin. Ideal for addressing wrinkles and lines that are present when the face is at rest. These lines are known as static wrinkles and are contributed by the lack of volume, collagen and elastin fibres in the skin.
In this article, we will be focusing on the benefits of using dermal fillers for restoring a more youthful look.
Types Of Dermal Fillers In Singapore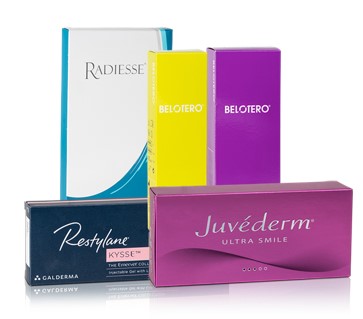 Broadly speaking, there are two types of dermal fillers available in Singapore:
Hyaluronic acid filler: Hyaluronic acid (HA) is a chemical compound that is naturally present in large quantities in facial skin and body. Its function is to keep our skin hydrated and maintain lubrication in the joints. As we age, we lose this compound, and our face begins to sag and show wrinkles. Hyaluronic acid fillers use the same compound to smoothen the wrinkles on our face. Generally speaking, HA fillers last about six months, after which they require repeated treatments to maintain the results.
Non-hyaluronic acid, or collagen stimulating filler: Collagen functions as a connective tissue in our body. It also gives the face a plump, youthful look. Collagen stimulating fillers, as the name suggests, are synthetic chemicals that stimulate the production of collagen in our skin to help it regain its plumpness. Non-HA fillers can last anywhere between 18 months and two years depending on the specific type of substance used.
Should I Get Dermal Fillers?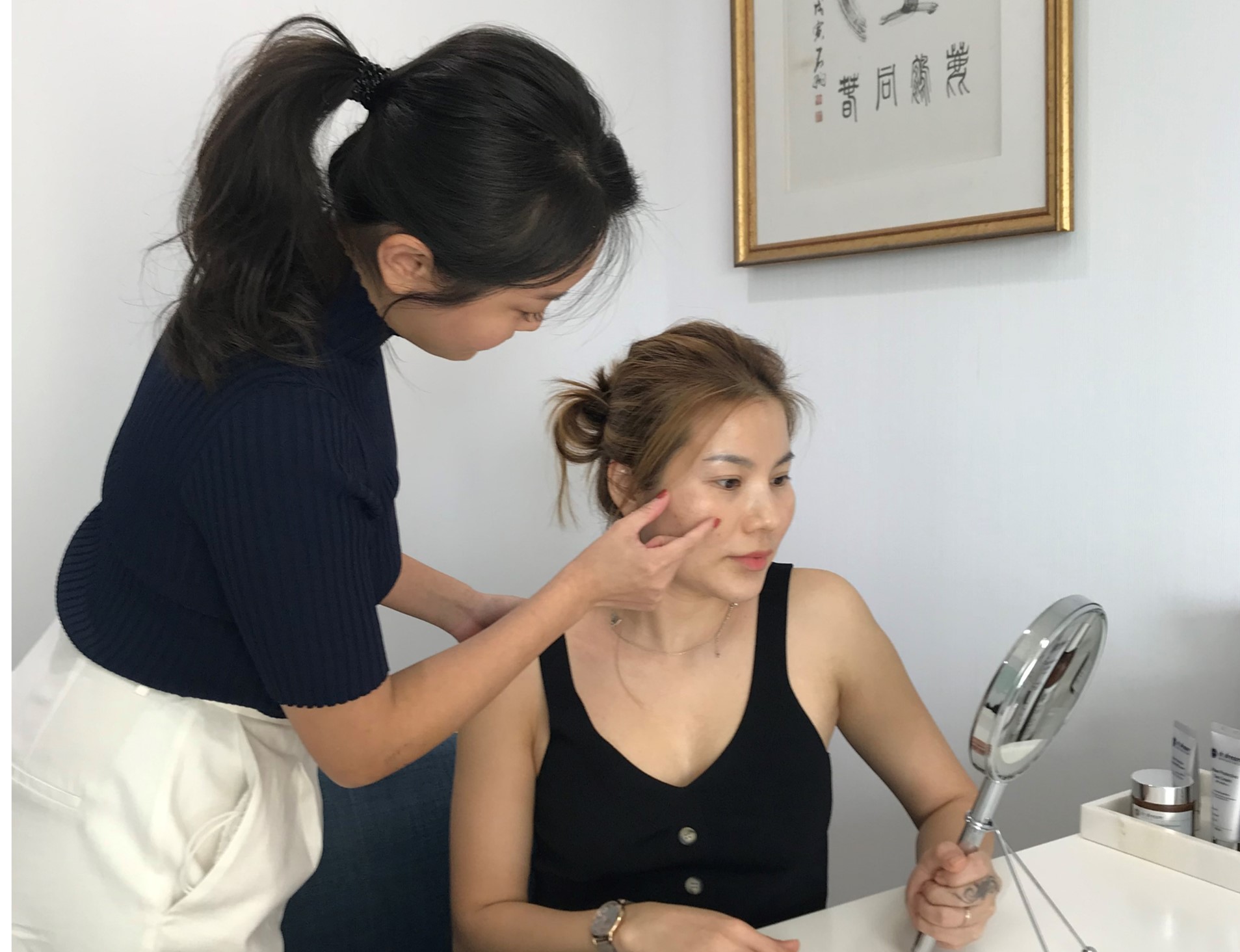 Whether or not you should get dermal fillers is entirely up to what you hope to achieve through them, the condition of your skin, and your discussion with your doctor. Dermal fillers are generally very safe and can be administered with little to no complications by an experienced practitioner. However, they may not be right for you if you are allergic to any of the ingredients used in the dermal fillers, or if you have recently had any procedures around your face or dental work done. There is limited research on whether dermal fillers are safe for pregnant or new mothers, so it's recommended that you avoid them if you are expecting or recently gave birth. It is best to discuss any concerns with your doctor before getting dermal fillers. Most important of all, do not get dermal fillers from an inexperienced or unlicensed healthcare provider. Most complications that come from dermal fillers are caused by inexperienced healthcare providers making a mistake during the procedure.
Which Filler Should I Get?
This, again, is entirely dependent on your skin type, the target area and results you hope to achieve. If you are only trying to improve wrinkles and skin texture or plump deflated lips, a 'softer' dermal filler works best. It also gives you a more natural look. But if you are looking to add facial volume, reshape or sculpt certain facial features such as the nose, cheekbones and chin, a 'firmer' dermal filler with thicker viscosity would be needed. Similarly, whether you get a HA filler or non-HA filler depends on your needs and your skin requirements. Quite often, doctors will use a mix of fillers and botox to achieve the patient's desired result. You cannot really know which filler works best for you or what procedure you need without discussing this with your doctor.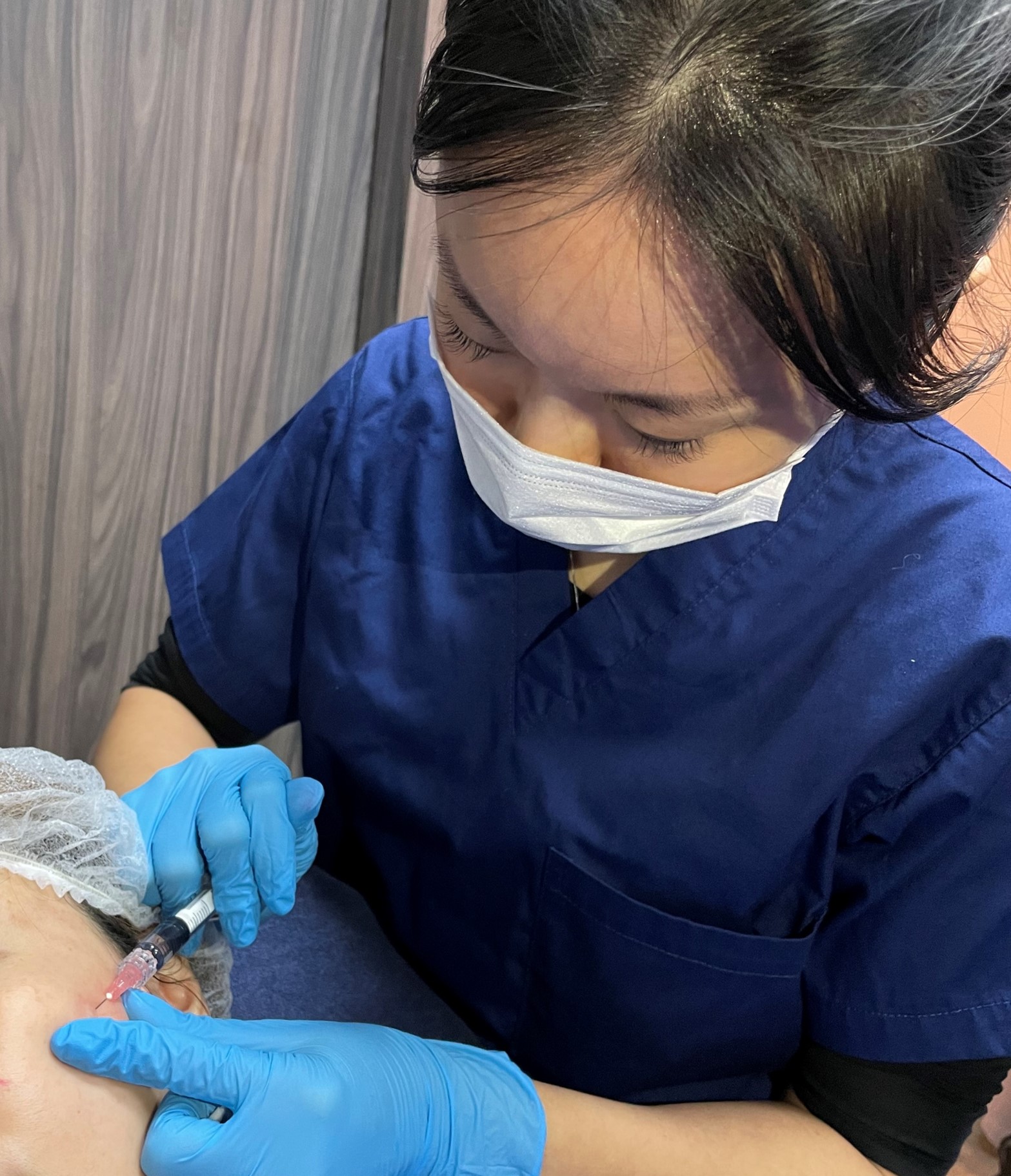 Are There Any Risks & Side Effects?
Right after getting a dermal filler, you may have some redness, soreness, swelling, or bruising. These are common side effects and should settle in a few days. Your doctor will advise you on what you can and cannot do immediately after the procedure. Some of the things to avoid are alcohol, and smoking.
Any risks or side effects can be greatly reduced if you have an experienced practitioner providing the procedure. More severe side effects include:
Infection
Lumpy appearance of the skin
Filler moving away from the intended area
Scarring
Blocked blood vessels
If you experience any of the side effects, contact your health practitioner immediately. Make sure to only get the procedure done by a licensed and experienced professional. Even if you are unhappy with the results from your dermal filler treatments, fortunately, the results from Hyaluronic Acid fillers are semi-permanent. Should you be unsatisfied with the outcome, it is possible to reverse the results with an enzyme injection. On the other hand, for those who are satisfied with the results, do note that results from hyaluronic acid fillers are semi-permanent and will last for 6 to 9 months. Repeated treatments will be required if you wish to maintain the results.
How Do I Know Which Doctor Is Right?
To find the right doctor for you in Singapore, it is important to do appropriate research. Look for one who is experienced and ensure that their practice is legitimate. You can request to view before and after images of past patients who have received filler injection to get a feel of the results. Some may also find it helpful to ask friends for doctor recommendations. Your doctor should make you feel comfortable and have an honest conversation on what works aesthetically for you. They will also answer all your questions, address your concerns and make the process very transparent.
Conclusion
Ultimately, whether or not to get dermal fillers is entirely one's personal choice. It is important to do the appropriate research before deciding whether it is the right option for you. While dermal fillers can be associated with risks and side effects, these can be minimized by ensuring that your aesthetician is a licensed medical doctor who has received adequate training on dermal fillers and has years of experience in injecting them. This is because dermal filler injection requires detailed knowledge of the anatomy of your skin and facial structures to avoid injuring nerves or blood vessels. Furthermore, the layer of skin in which dermal fillers are to be injected also varies depending upon the goal of the client. In the right hands, dermal filler can provide highly satisfactory results but in inexperienced hands, dermal fillers can be a regretful procedure with long lasting negative consequences.
About Dream Aesthetics and Plastic Surgery
Bespoke surgical for cosmetic or medical reasons is what Dream covers to bring out the beauty in every individual. Going beyond the aesthetics and working on physical anomalies are what we value the most in leading our patients to cherish self-improvement and confident lifestyles.
Derived from Associate Professor Vincent Yeow's long-standing experience performing plastic surgery in Singapore, our treatment plans deliver physical remodelling in our patients' favour. One of the notable remodellings is droopy eyelid correction. The ptosis surgery used for treatment eventually fixes drooping eyelids, improves vision and enhances appearance.
Most importantly, as a trustworthy plastic surgery and aesthetic clinic, we treasure positive and natural outcomes for each individual. We will ensure to deliver the beauty refinement of your dream without compromising your safety and privacy.