Procedure Time
3 – 4 Hours
Anaesthesia
General Anaesthesia
Recovery Period

14 – 18 Days
Stitch Removal
7 Days Post-op
What is Facelift Surgery?
A Facelift Surgery is a cosmetic surgery procedure that is used for creating a more youthful facial look. This procedure can effectively reduce sagging skin on the forehead, cheeks and jawline while fixing other facial changes that come with age.  
The natural process of ageing causes facial tissues to lose their elasticity which the skin gets loose and wrinkles start appearing on the face. The soft facial tissue, the fascia (SMAS) that supports it, and the connected ligaments start stretching as their elasticity is lost. The drooping tissue as well as the loosening skin that surrounds the cheeks creates sort of a hollow look at the front of cheekbones. This leads to the formation of wrinkles, double chin, or deepened nasolabial lines.
Depending on the skin condition of an individual and the effect of ageing on their appearance, a facelift surgery that tightens the SMAS layer, muscles and removal of excess skin may be needed to create a younger look.
Who Needs Facelift Surgery?
Facelift surgery is recommended for individuals with:
Deep wrinkles everywhere on their face.

Extremely saggy cheeks, chin and jawline because of aging.

No satisfaction from other lifting procedures. 

A desire to get more distinct result. 

No success in improving wrinkles through thread lifting procedures because of severe aging effects.
Face Lift Treatment Sites
Types of Facelift Procedures Available
1. Endotine Facelift

The Endotine Facelift surgery uses a dissolvable implant for effectively elevating and fixating soft tissue at a desired position. The implant is affixed at various contact points. It can effectively fix wrinkles and any sagging skin issues. In addition, the procedure can help with even tissue distribution to restore those youthful facial contours.

The Endotine Facelift surgery is recommended for the treatment of mild-to-moderate skin laxity problems targeting mid-face, neck, forehead, cheek, and jowls. The procedure can be helpful in smoothing wrinkles, crepey skin texture that results from uneven fat tissue distribution, and lighten nasolabial folds. It can also improve one's facial contours. Post-procedure bruising and swelling usually subsides in 7-10 days and the patients can start their routine activities in 14 days time.
2. MACS Lift or Mini Facelift
This Facelift procedure helps with mid-facial skin laxity problems and leaves minimal scars behind. Individuals who start exhibiting droopy jowls, had previously undergone lifting procedures, or wish to have quicker post-procedure healing are the best candidates for Mini Facelift surgery.

Unlike other traditional procedures, mini facelift surgery uses short-scar endoscopic facelift method to vertically reposition any underlying muscles as well as the fat tissue in mid-face. This facelift surgery can give a youthful look to the patients' cheeks and brows while improving their mid-face contours. It also eliminates any hollowness that is caused by tissue migration. Depending on the patient's condition, additional fat grafting surgery may be needed for plumping up any areas with volume loss to achieve a more rejuvenated look.
Generally, it takes 10-14 days for bruising and swelling to subside. Patients can return to their daily activities in 3 weeks time.

Step 1
An incision is made behind the hairline, allowing the surgeon to access the soft tissues around the mid-face area.
Step 2
Sutures are used to correct the position of the loose tissues and fat pads before they are anchored to the deep temporal fascia.
Step 3
The incision is closed with sutures and they remain hidden behind the hairline. Cheek area appears rejuvenated and lifted.
3. Traditional Facelift (Rhytidectomy)
The traditional facelift surgery is a comprehensive procedure that can address several ageing problems. It helps rejuvenate all the areas between the patient's forehead and neck, bringing about long lasting results to make people look 5-10 years younger, at least. A full facelift is recommended to patients with serious skin laxity issues, excessive facial skin, deep facial creases, or uneven distribution of the subcutaneous tissue. This surgical procedure is also advised when minimal results are achieved from any other facelift surgery methods used previously.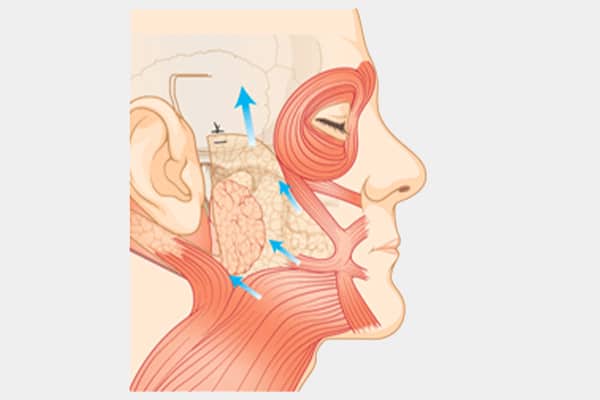 During the procedure, the surgeon usually makes incisions along the hairline following the natural curve of the patient's ear. The incisions remain hidden under the ear and behind it, right down to the nape of the neck. A key benefit of traditional facelift surgery is that it won't just remove any excessive skin, but will also allow for repositioning of the muscle tissues and fat pads. The cheeks and brows will also be lifted in the process, restoring more youthful facial contours of the patient.
Around 2 weeks of recovery time should be expected after the surgery. The swelling and bruising, however, takes several months to subside while the scars fade away in around 6 months to one year. Generally, it is recommended that the patients should avoid any vigorous activities for several weeks after the procedure.
Combining Facelift Surgery With Lasers Or Injectables
The Facelift surgeries are meant to improve skin tightening while preventing age-related changes and sagging of the skin. Lasers and injectables, on the other hand, help improve texture, volume, and the skin quality. When combined with facelift, Injectables and lasers can rejuvenate skin and offer even better results. So, plastic surgeons often use several treatments in combination when they formulate a plan for facial rejuvenation to deliver better surgical results to their patients.
Considering a Facelift surgery? Contact our medical team and get all the pertinent information you need before undergoing the procedure.
Frequently Asked Questions (FAQ) about Facelift Surgery in Singapore
Our beauty mavens are here to share our knowledge on how you can look better.
You ask and we will share!