What is Liposuction, and how does it work?
Liposuction refers to a surgical procedure that removes fat tissue from different areas of the body to improve the physical appearance and body contours.
The concept of this procedure revolves around removing adipocytes (i.e., fat cells) by a plastic surgeon with the help of specialized equipment. It is one of the most effective methods to reduce fats in a specific area of your body permanently.
Common areas that are targeted with liposuction include the abdominal region, thighs, and arms.
The surgeon can also use of the removed fat tissue to reinject it into a different area of the body or face for contouring re-volumizing. This procedure is known as fat grafting and it is a clever use of unwanted fat for other cosmetic enhancements.
In most cases, liposuction is performed under general anesthesia and the procedure takes approximately 1.5 to 2 hours for each target area. In cases where large volumes of fat are removed, individuals will need to be hospitalized for a day to ensure that the body adapts well after the liposuction procedure.
The stitches from the incision are taken off 7 days after the procedure, and patients may need 10 to 14 days for recovery after the surgery.
In this guide, we will cover the basic concepts of liposuction and how it could be used in several regions around the body for improving body contours and one's physical appearance.
Liposuction is suitable for the following individuals:
People who have excess fat in specific areas of their body
People seeking a more sculpted physique
People who had trouble losing fat after strict dietary modifications and physical activity
Liposuction Surgical Methods
In the field of plastic surgery, there are several procedural techniques to remove excess fatty tissue. The choice of liposuction techniques depend on the size of the targeted area as well as any presence of dermatological conditions.
Here are the most commonly used techniques:
Acculsculpt Liposuction
Acculsculpt liposuction uses laser technology to melt the fat depositions in order to smooth out the surface area and give patients a more sculpted physique.
Furthermore, heat emitted from the laser encourages collagen renewal which helps the skin adapt to the new contours of the treated area.
Overall, this minimally-invasive technique is effective for smaller areas or for touch-ups to improve uneven contours or signs of skin dimpling which may occur after liposuction. However, it still requires an experienced surgeon to perform the procedure safely.
Water Jet Assisted Liposuction
This is a particularly gentle technique to perform liposuction since it's based on targeting the adipose tissue with a water jet that's quite accurate, which reduces the risk of damaging the adjacent tissues (e.g., blood vessels, nerves). Slightly pressurized streams of saline water loosens fat cells and it is removed simultaneously as water is being drained from the target area. This results in lesser swelling and bruising after the procedure and often requires a shorter recovery period.
Liposuction For Different Areas
1. Breast Or Chest Liposuction
As the name implies, breast and chest liposuction specifically targets those tissues in both males and females.
The most common reason to perform chest liposuction on males is gynecomastia, which is also known as man boobs or moobs.
Women who want to get rid of excess fat around their breast area can also benefit from liposuction to regain their self-confidence about the way they look.
2. Abdominal Liposuction
The accumulation of fat tissue often occurs in the abdominal region. Accumulation of fats can be due to genetic factors, diet, lifestyle or a drop in metabolic rate as one ages. As a result, it can be quite challenging to get rid of fat, even with the right dietary choices and frequent physical activity. In such cases, liposuction can be done to the circumferential waist to slim the tummy and love handles.
Another related procedure to improve the appearance of your abdomen is known as abdominoplasty or tummy tuck. This procedure combines liposuction and abdominal muscle repair, as well as removal of excess skin to flatten and tighten skin on the abdominal area. This is recommended for patients with weak core muscles or for those who experience drooping skin around the abdomen area after undergoing massive weight loss.
3. Thigh Liposuction
As mentioned earlier, the thigh region is susceptible to fat accumulation, especially in individuals who lead a sedentary lifestyle.
Consequently, the overall physique of the individual may become more bottom heavy, which makes people self-conscious and it negatively impacts their self-confidence and esteem.
4. Back Liposuction
When people think about fat accumulation, the back area rarely comes to mind; excess fat around the back leads to a crease that may be visible under regular clothing (e.g; summer T-shirt).
To correct this concern, back liposuction extracts the fat in the subcutaneous layer to give patients a more sculpted look and reduce the appearance of having multiple 'layers' seen beneath clothings.
5. Arm Liposuction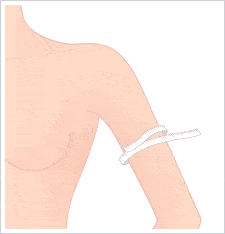 The area under the arm often stores fat which makes it look bulky or flabby, often giving away the appearance of what is commonly known as the 'bye-bye' arm. Jiggly arms can be embarrassing in social situations and it is a common consideration among patients who turn to liposuction to address that issue.
After liposuction, a skin tightening procedure could be incorporated to the treatment plan for enhancing the post-surgical results. Non-invasive technologies such as radiofrequency can help to tone up laxed skin.
6. Calf Liposuction
Aside from the buttocks and thigh regions, the calves can also store large amounts of fat, which makes people self-conscious when wearing short dresses or shorts.
While this procedure is not as popular, individuals with excess fat deposition in their calves may greatly benefit from its positive results.
7. Facial Liposuction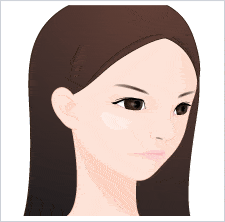 As we age, people become prone to accumulating fat in the lower portion of the face and neck, leading to a pouch-shaped form around the lower face and chin.
Facial liposuction is an appropriate choice to remove the excess fat and restore the natural contours of the face and neck. You can also greatly enhance the final results by using an additional lifting technique (e.g., radiofrequency).
Contact us for more information about liposuction in Singapore
Our clinic offers several forms of liposuction in Singapore to help patients reduce the excess fat that's not responding to diet and exercise.
To learn more about Liposuction and whether it's suitable for you, click on the link to schedule a Teleconsult.
About Dream Aesthetics and Plastic Surgery
Bespoke surgical for cosmetic or medical reasons is what Dream covers to bring out the beauty in every individual. Going beyond the aesthetics and working on physical anomalies are what we value the most in leading our patients to cherish self-improvement and confident lifestyles.
Derived from Associate Professor Vincent Yeow's long-standing experience performing plastic surgery in Singapore, our treatment plans deliver physical remodelling in our patients' favour. One of the notable remodellings is droopy eyelid correction. The ptosis surgery used for treatment eventually fixes drooping eyelids, improves vision and enhances appearance.
Most importantly, as a trustworthy plastic surgery and aesthetic clinic, we treasure positive and natural outcomes for each individual. We will ensure to deliver the beauty refinement of your dream without compromising your safety and privacy.