Even though liposuction is among the most commonly performed procedures around the world in general, there are still quite a lot of misconceptions and myths prevalent about it. Many people have struggled with several methods and so-called 'foolproof' ways to reduce weight and eliminate fat pouches in their bodies. If you are reading this, you might be one of those and maybe looking to liposuction as a final resort.
There is a wide variety of misconceptions about liposuction among the general people and social media. Most of them are merely absurd myths and false claims! Such fabricated ideas can be misleading for individuals who want to undergo the procedure.
Thus, if you are considering opting for Liposuction Singapore, this article will highlight a list of the ten most common myths you should be aware of!
Myths About Liposuction
Myth # 01: You Can Lose A Lot Of Weight Due To Liposuction
Fact: Liposuction is not a procedure for weight loss at all. In fact, liposuction is meant to recontour the body rather than getting rid of body weight. The weight of fat is less than water, and most of the patients lose only about 5 pounds.
The purpose of liposuction is only to eliminate discrete areas of fat that are unresponsive to exercise or other weight loss regimes.
However, you will see a noticeable reduction in fat pouches, visibly toned-down bodyweight and contours. If you want to achieve your weight goals, you should shed some pounds before opting for the procedure for the best results.
Myth # 02: Liposuction Is Only Meant For You If You're Under 50
Fact: There is no age limit for liposuction Singapore. This might be true to some extent as young individuals have good skin quality, which loosens its elasticity as you age. Any individual who has good health can opt for liposuction.
However, with age, skin elasticity and firmness reduce significantly, impacting the skin's ability to conform over the reduced contours of your body. Thus, the quality of the skin should be good if you want to undergo liposuction. Hence, liposuction may not be suitable for individuals with unhealthy or poor skin quality.
Myth # 03: Your Skin Can Tighten Through Liposuction
Fact: Liposuction aims to remove excess fat rather than tightening the skin. People who have protruding tummy may face saggy skin along with excess fat. For such individuals, doctors may recommend another procedure for skin tightening either in place of or in conjunction with liposuction.
For example, if a tummy tuck or arm lift procedure is accompanied by liposuction, then skin sagging issue is also dealt with efficiently. It should be understood that liposuction only improves body contours and smoothens them.
However, the results of the procedure differ in every individual depending upon the skin elasticity. Liposuction will diminish the skin scars and stretch marks to some extent but will not eliminate them completely.
Myth # 04: Cellulite Will Be Gone After The Liposuction Procedure
Fact: No, liposuction does not remove cellulite. According to the American Society of Plastic Surgeons, liposuction is not the procedure that eliminates cellulite.
What's cellulite? It is a fat layer found just below the skin surface, which pushes deep into the connective tissue. The cellulite penetrates the skin's connective tissue like herniation, making the skin appear bumpy and uneven from the exterior.
Although it may seem unsightly, cellulite does not pose any health issues. Liposuction will only get rid of soft fat present deeper underneath the skin. While liposuction might make cellulite less noticeable, the procedure won't remove the fibrous tissue bands that give rise to cellulite.
As for cellulite, there is no certain procedure that removes or cures it. The finger-like projections created by cellulite in the skin's connective tissue make removal of cellulite difficult without causing colossal skin damage.
Myth # 05: Liposuction Can Be Very Dangerous For You
Fact: Not really. Like all surgical procedures, liposuction, too, has its merits and demerits. However, if a skilled and accredited plastic surgeon performs the procedure, and the patient complies with all the postoperative instructions, the outcomes of the procedure are remarkable with minimal risk of complication.
Myth # 06: You Can Get Rid Of All Your Belly Fat By Liposuction
Fact: Liposuction Singapore is the procedure that predominantly sucks out the fat present subcutaneously, that is, below the skin and above the muscles. The fat present below the muscles, around the organs, is known as intra-abdominal or visceral fat and cannot be removed by liposuction. If you have a protruding belly due to visceral fat, liposuction won't do any good, and you will have to follow a strict diet plan and exercise regularly to lose that fat.
Myth # 07: Liposuction Is Only Meant For Women
Fact: Liposuction is not exclusive to women. Many men also undergo surgery. In fact, according to The Guardian, liposuction was the fourth most demanded procedure among men, more than women, among whom it was the sixth most demanded, in the year 2013.
It is widely perceived that only women need to get rid of their belly fat, that too mostly post-pregnancy. In reality, men also wish to treat their abdomen, love handles, jawline, neck as well as chest fat through liposuction. Certified plastic surgeons formulate an optimized plan for each individual's needs and desires.
Myth # 08: Fat Cells Removed By Liposuction Grow Back
Fact: The results of Liposuction Singapore are meant to be permanent, implying that the fat tissue, once removed, will not return or grow back again. There are some fat cells left behind after the procedure, but they cannot regenerate.
Nonetheless, if you are not careful about your diet and consume excess calories, it can add to that few fat cells cause an increase in your body weight and size.
Thus, it is crucial to adopt a healthy lifestyle, exercise regularly, and follow a healthy diet regime to maintain a steady weight.
Myth # 09: Liposuction Replaces Weight Loss Solutions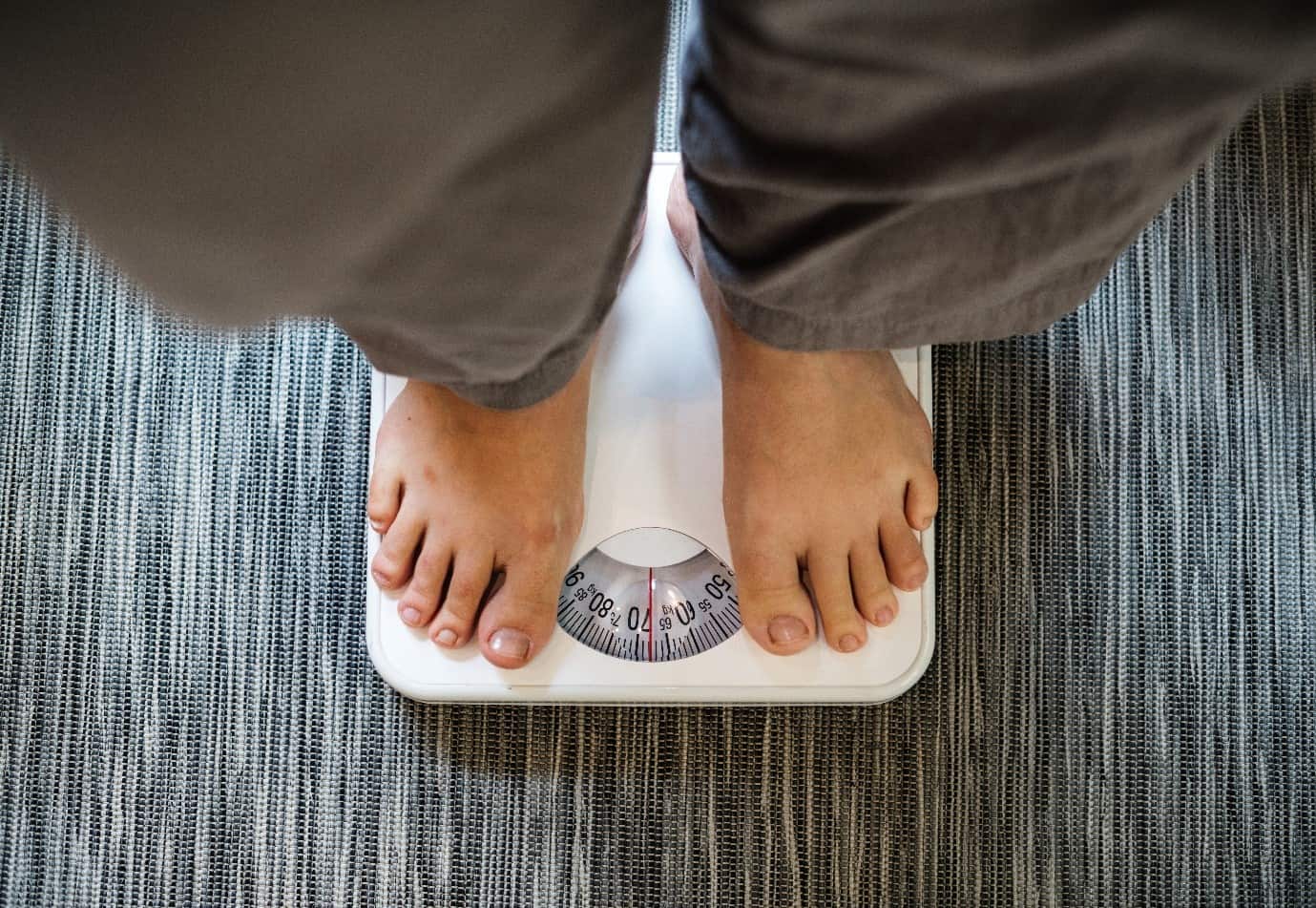 Fact: Some people think that if someone wants to shed pounds, liposuction is a quick and easy way to do that. Well, this is absolutely not true. As discussed above, liposuction is not a weight loss regime that can overtake all the diet plans and weight loss efforts necessary for actually losing weight.
There is no shortcut to losing weight, and there is no alternative to consistent hard work for accomplishing your goals. Liposuction Singapore can help you tone your body weight and can reinforce your efforts for an ideal body shape and weight range.
Commitment to a healthy lifestyle, i.e., cutting back on junk food, exercising regularly, adopting the right bedtime routine, is crucial to achieve and maintain the successful results of liposuction.
Myth # 10: You Can Return To Your Normal Routine Right After The Procedure
Fact: Liposuction needs a recovery period.
Liposuction is generally performed as an outpatient procedure, not needing extended or overnight hospital stays. However, like other surgical procedures, liposuction has a downtime. There might be some bruising, swelling, and soreness over the treated area. You will need a few weeks for full recovery before you can resume your normal routine.
Moreover, as every patient is different, each patient's anesthetic needs will be different, with some patients needing general anesthesia and others getting away with oral sedation or local anesthesia. The type of sedation is also determined by the amount of fat that is to be removed, with a greater likelihood using general anesthesia if more fat removal is required.
For those needing general anesthesia, longer or overnight hospital stays are essential. In any case, liposuction is not a 'lunchtime' procedure as some people opine, and you should only undergo surgery when you can take at least a week off from work. Follow the post-surgery guidelines carefully to obtain the best possible results.
Also, expect four to six weeks' time for full recovery before you can resume strenuous physical activity.
Is Liposuction In Singapore Cost-Effective?
The cost of liposuction Singapore varies a lot. It depends on the number and size of treatment areas, your clinician's expertise, the location and reputation of your chosen clinic, and the amount of fat to be removed.
On average, the cost per treatment area ranges from $1500-2800. In a nutshell, whether the liposuction procedure is cost-effective depends on your expectations and how you go about yourself in the short-term and long-term postoperatively.
Keep realistic expectations and adhere to the instructions given by your surgeon to reap the most out of the procedure and stay in shape longer.
About Dream Aesthetics and Plastic Surgery
Bespoke surgical for cosmetic or medical reasons is what Dream covers to bring out the beauty in every individual. Going beyond the aesthetics and working on physical anomalies are what we value the most in leading our patients to cherish self-improvement and confident lifestyles.
Derived from Associate Professor Vincent Yeow's long-standing experience performing plastic surgery in Singapore, our treatment plans deliver physical remodelling in our patients' favour. One of the notable remodellings is droopy eyelid correction. The ptosis surgery used for treatment eventually fixes drooping eyelids, improves vision and enhances appearance.
Most importantly, as a trustworthy plastic surgery and aesthetic clinic, we treasure positive and natural outcomes for each individual. We will ensure to deliver the beauty refinement of your dream without compromising your safety and privacy.
References: